Mind Over Body Weight Management™ Courses
Do you self-sabotage your weight loss efforts?
Have you managed to lose weight in the past only to have it all creep back on again?
You know what to eat and what not to eat, but you find it really hard to stick to it.
This constant cycle of weight loss and weight gain is difficult and frustrating and can leave you feeling helpless, unhappy, and with very low self-esteem.
Do you want to lose weight for the last time?
LEARN CBT SKILLS TO HELP YOU STOP YO-YO DIETING
Adding CBT to any weight loss programme has been proven in hundreds of studies to be more effective than diet and exercise alone.
CBT is a clinical psychological approach to help you make habit changes and stop that inner voice that keeps sabotaging your best efforts.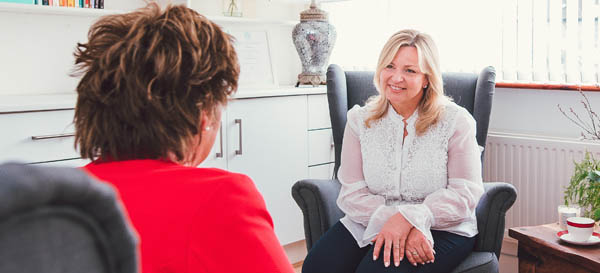 1 to 1 in my clinic or via skype
1 to 1 weekly private sessions in my clinic or via Skype.
I work with you confidentially to help you overcome emotional eating, disordered eating, and self-sabotage.
International program – join from anywhere in the world.
8 x 50 min private consultations helping you kick-start your journey to a healthy
lifestyle.
Step by step guide helping you change the way you relate to food, overcome cravings and triggers and put an end to yo-yo dieting. I will take you step by step through a programme that will help you put a stop to that negative voice in your head that has been sabotaging your weight loss in the past.*You will have the opportunity to learn how to stop self-sabotaging your efforts to a healthy lifestyle, based on the most successful method to permanent lifestyle changes based on international research.
During the consultations, we will be working together to help you get the right mindset which will enable you to stay on the healthy lifestyle plan.
We will work together on overcoming your triggers and how to stay motivated.
We will also work on emotional eating and how to stop it.
You will get a healthy nutritional plan which will fit in with your lifestyle and I will show you how you can implement it into your daily routine, one step at a time.
You will also get recipes, meal planners, and the Mind over Body programme manual which is full of helpful tips and worksheets helping you on your journey to permanent lifestyle changes.
This programme is different as losing weight is not just a physical process of eating less and moving more. It is also a mental process, which most weight loss programmes do not address. This programme goes beyond giving you motivational tips. On the programme you will re-wire your brain based on neuropsychology, CBT and Mindfulness. You are supported through the programme by highly trained professionals.
Cost: € 640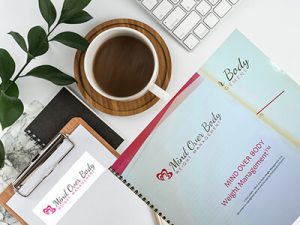 Maintenance programme
After completing the 8-week programme you can avail of further 1 to 1 support.
Ongoing support is an important element to the successful maintenance of your new habits and lifestyle.
The support sessions are 30 minutes and you can purchase blocks of 5 sessions.
Sessions can take place online at a time that is convenient. You can choose if you want to have a session every week or monthly, all depending on the level of support you need.
5 x 30 min private consultations
1 to 1 support
Monitoring of your new habits and problem-solving difficulties you may encounter.
Cost: € 190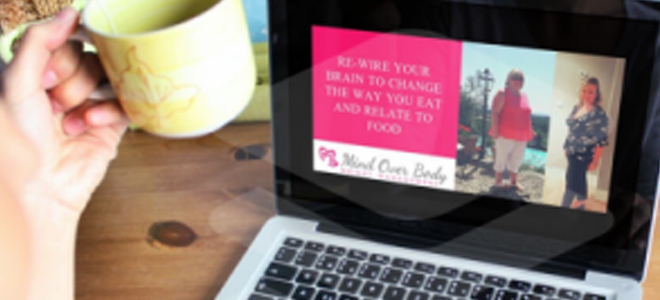 Self-directed online course
Self-directed course giving you the psychological tools to help you stay motivated and stick to your weight loss plan. Do this course from your home at your own pace. Each module has videos, worksheets, and motivational material.
Join from anywhere in the world.
Change the way you relate to food.
11 modules consisting of videos, worksheets and information which will show you how you can make lasting changes to your habits and end self-sabotage.
Nutritional Guidelines
Kickstart pack with recipes and shopping list to make it easy for you to start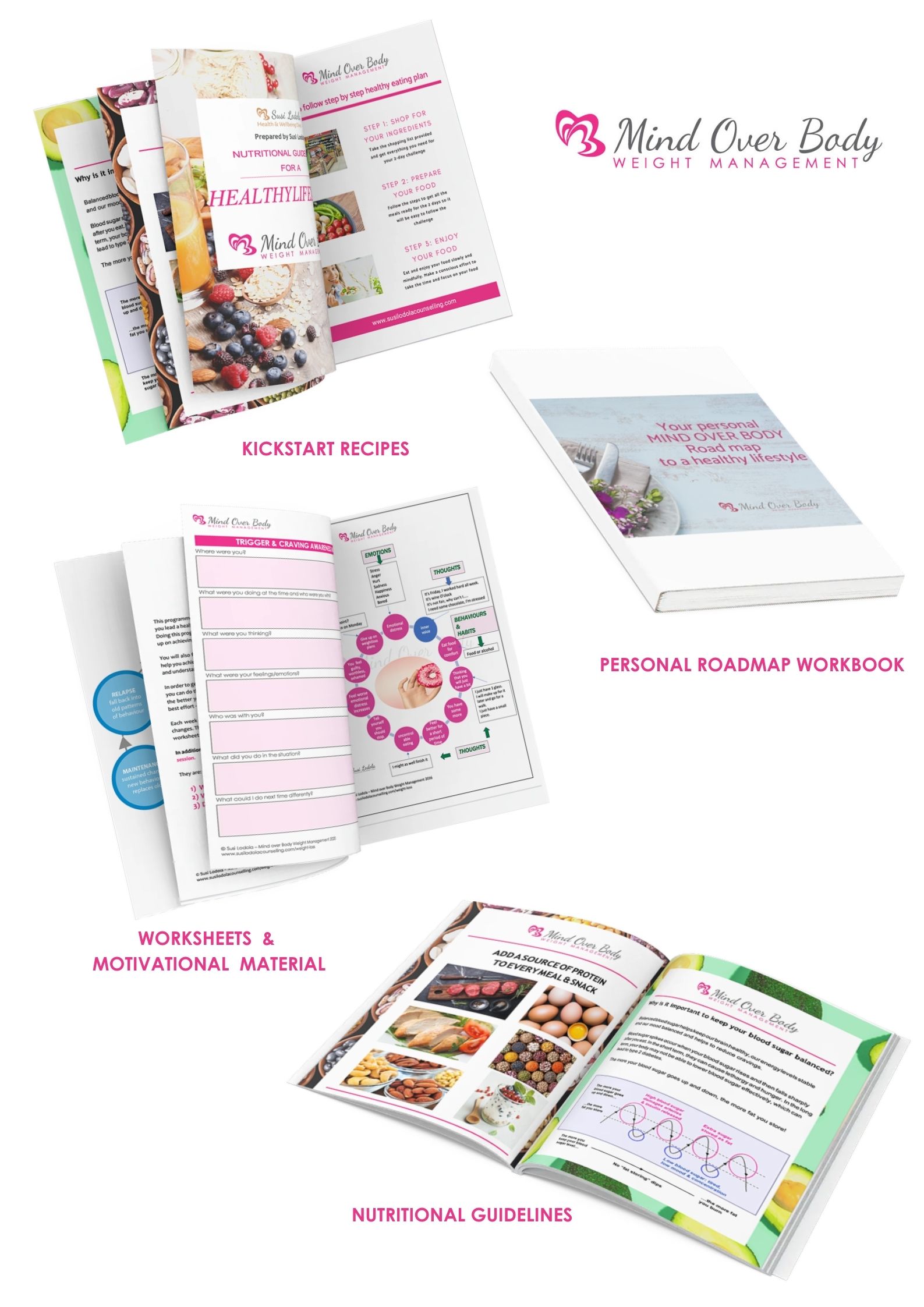 After you purchase the course you can go straight to the log in section on the website and start immediately.
Once you are logged in you just follow the modules and work your way through each module at your own pace.
The best way of going through the self-directed course is to take your time. The material is broken into modules, and it is best to dedicate 1 week to each module. You will lose weight throughout the programme once you apply the nutritional guidelines and work on your mindset by following the videos and worksheets in each module.
Cost: € 145
What the programme will do for you
Better sleep

Improved energy

Decreased stress

Improved body image

Improved vitality

Change your habits around food

Put an end to emotional eating

Put an end to yo-yo dieting

No more self-sabotaging your weight loss efforts.

You won't be hiding when pictures are taken

Buy clothes that you like not clothes that just fit
Skills you will walk away with:
Retrain your mindset to replace "Diet" mentality

Transform your sabotaging beliefs and thoughts

Nourishing yourself to eliminate food cravings

Recognising emotional eating and knowing how to change it

How to get back on track after making unhealthy food/drink choices

How mindful eating will help you feel fuller and more satisfied

How to keep yourself motivated

Planning for holidays/nights out/special occasions

Understand the difference between hunger and cravings

Overcoming your triggers

Have the tools to maintain your new habits for the rest of your life

Self-confidence and the ability to cope with emotions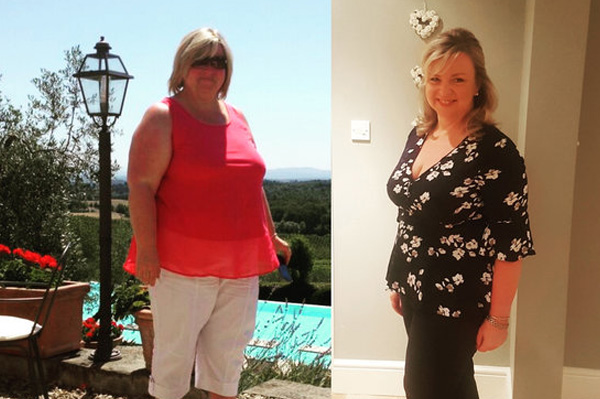 MEET THE FOUNDER, SUSI LODOLA
I went through most of my life trying out the latest diets and exercise regimes which promised to help me lose weight.
I counted calories, points and syns, I cut out whole food groups, detoxed and drank shakes. I did lose weight on most of those plans, but I found it difficult to sustain and very soon the weight came back on, and then some more on top of it.
The thing is, I knew exactly what I should eat and what I shouldn't it. Most of what I ate was healthy, home-cooked food. However, I was an emotional eater, and I found that is the case with most people who come to see me for weight management.
Often emotional eating is the root cause of overeating and my training as a therapist and qualifications in CBT allow me to coach my clients to help them work through various problems such as anxiety, low self-esteem, relationship issues, and other emotional issues leading to overeating.
I have been a regular contributor to the Irish Times, Virgin Media one, and have been featured in the Irish Independent, Irish Daily Mail, Evoke and Today FM.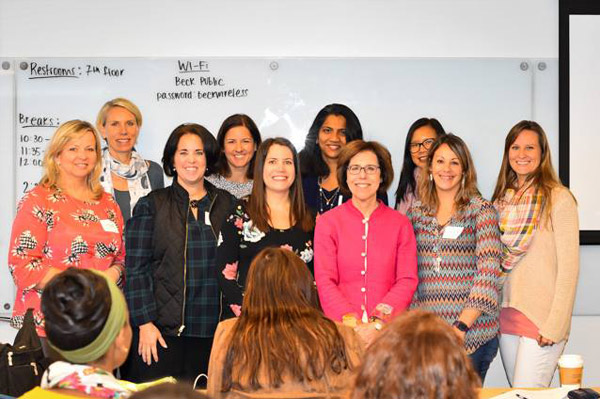 RESEARCH-BASED APPROACH
It is important to me,  to continually update my skills in light of expanding knowledge about human development and psychological well-being.
In October 2018 I attended a 2-day workshop at the Beck Institute in Philadelphia where I updated my skill in CBT for weight loss with the most eminent expert in the field, Dr. Judith Beck. The Beck Institute is the home of CBT and Dr. Aaron Beck was one of the founders of Cognitive Behaviour Therapy.
In this workshop, I learned the latest evidence-based strategies aimed at modifying my clients' thinking and behavior so they can make permanent changes in their eating and lose weight.
I also completed a Masters in Cognitive Behaviour Therapy, and my research study and dissertation was based on applying CBT for weight loss.
I create a safe and non-judgemental environment in line with the ethics and standards of the Irish Association of Counselling and Psychotherapy (IACP).
How can CBT help you lose weight for the last time?
Losing weight, keeping it off and improving your fitness is a physical as well as a psychological process.
The reason why various diet and exercise programmes do not show positive long-term results in weight loss is, they do not address those underlying psychological issues of why you overeat and how your mind is key to changing your relationship with food.
In order to address those underlying issues, CBT has been identified to be a key component to help people achieve weight loss in a sustainable and successful manner.
So what is  Cognitive Behaviour Therapy (CBT) and how can it help you lose weight?
Losing weight and maintaining it, requires learning new mental skills and identifying thinking patterns, and behaviours that have hindered your weight loss in the past. Learning those new mental skills and behaviours will rewire your brain and it will make you change from the inside out.
This is how it works:
The CBT model is defined as "What you think, influences what you do and how you feel". Your thoughts, feelings and behaviours are linked and cannot exist in isolation.
Most people believe that a particular situation is causing them to eat something they hadn't planned. However, it is not the situation, it is the thoughts that make you behave a certain way.
For example, you may feel stressed or tired at the end of the week and believe that stress and tiredness cause you to order a takeaway/drink a bottle of wine etc. The fact is, it is never the situation that makes you behave a certain way, It is actually your thinking about the situation/trigger which leads to overeating.
Those thoughts are something like "I had a stressful week, I deserve…." or I am too tired I will have some chocolate to keep me going", or " eating something is the only thing to help me calm down".
Those are sabotaging thoughts, and happen once you are in a trigger situation. CBT will help you identify your trigger situations and your sabotaging thoughts. Once you have identified what sabotaging thoughts you might have in the future (or had in the past) that will cause you to go back to old unhealthy habits, you can learn to respond with more helpful thinking and change the outcome.
Neuroscience has demonstrated that this process rewires your brain and your automatic sabotaging thoughts are replaced with helpful thoughts that will  help you:
overcome emotional eating
identify sabotaging thoughts and behaviours
motivate yourself and stay motivated
understand  neuroplasticity and how the brain can be rewired to think in a different way
become more tuned into your eating habits through mindfulness
understand the difference between hunger and cravings and how to overcome cravings
learn how to stay on track
Get in Touch
Ready to change your lifestyle, stop dieting and start enjoying your life? Contact me today and let's get started!