LOSE WEIGHT FOR THE LAST TIME!
CBT FOR WEIGHT LOSS
SELF-HELP PROGRAMME
CBT FOR WEIGHT LOSS
SELF-HELP PROGRAMME
Do you self-sabotage your weight loss efforts?
Have you managed to lose weight in the past only to have it all creep back on again?
This constant cycle of weight loss and weight gain is difficult and frustrating and can leave you feeling helpless, unhappy, and with very low self-esteem.
LEARN CBT SKILLS TO HELP YOU RE-WIRE YOUR MINDSET
Step by step easy to follow course based on the latest research in Psychology on the most effective way to achieve lasting weight loss. During the course, you will get the latest Cognitive Behaviour Therapy (CBT) tools, which have been shown in hundreds of research studies to be more effective than diet and exercise alone.
Losing weight is more than just eating less and moving more.
Most people know what to eat less of and what to eat more of, but the problem is, you find it really hard to stick to your best intentions. In order to succeed you need to learn new habits and a new way of thinking about food and yourself. The Mind over Body Weight Management Programme™ is based on Cognitve Behaviour Therapy (CBT) and Mindfulness Therapy.
Some snippets taken from testimonials
(see more testimonials below)
LOSE WEIGHT FOR THE LAST TIME!
Psychological tools & Nutritional guidelines to help you stay motivated and stick to your weight loss plan.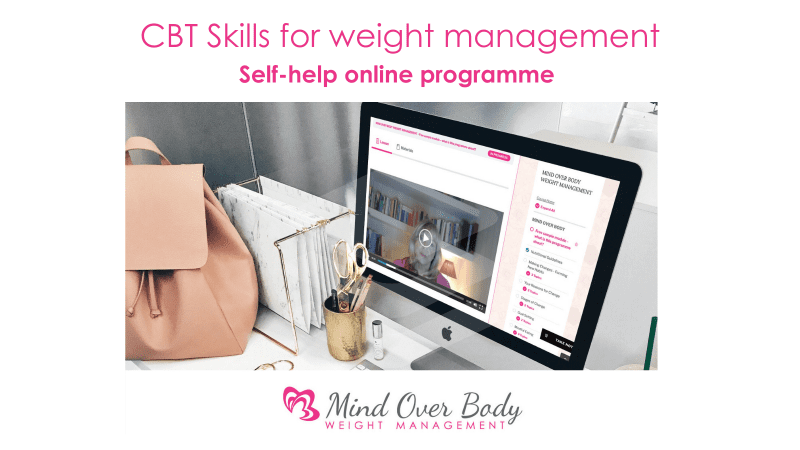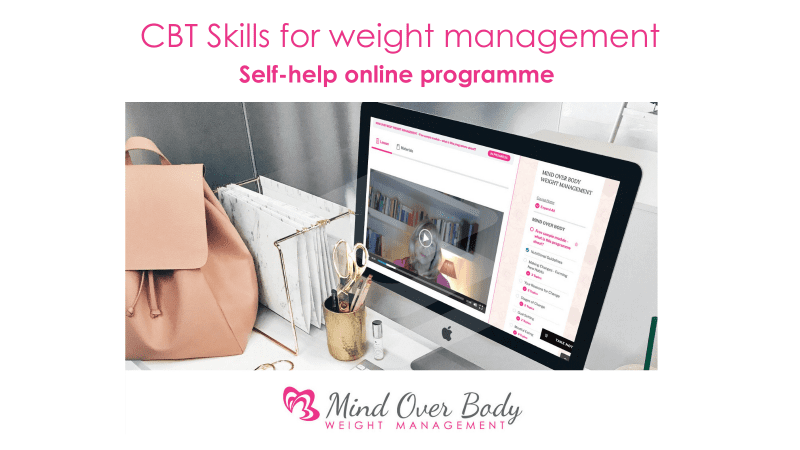 After you purchase the course you can go straight to the log in section on the website and start immediately.
Once you are logged in you just follow the modules and work your way through each module at your own pace.
Each module will guide you with video, worksheets and educational material, showing you how applying CBT will re-train your brain and help you create healthy habits.
Step by step easy to follow.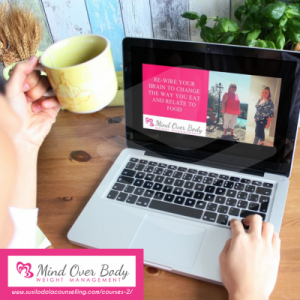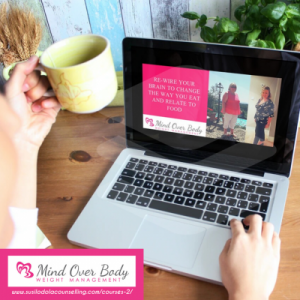 The best way of going through the self-directed course is to take your time. The material is broken into modules, and it is best to dedicate 1 week to each module. You will lose weight throughout the programme once you apply the nutritional guidelines and work on your mindset by following the videos and worksheets in each module.
As you complete each module, you continue to have access and can go back and revise as many times as you wish.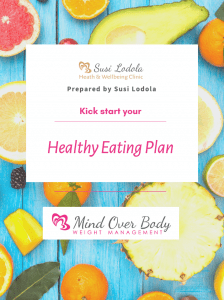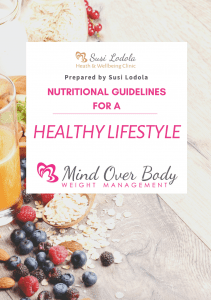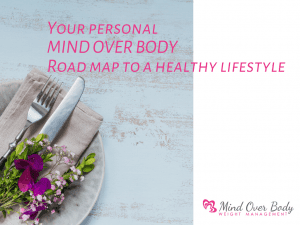 Cost: € 145
WHAT IS INCLUDED IN THE PROGRAMME?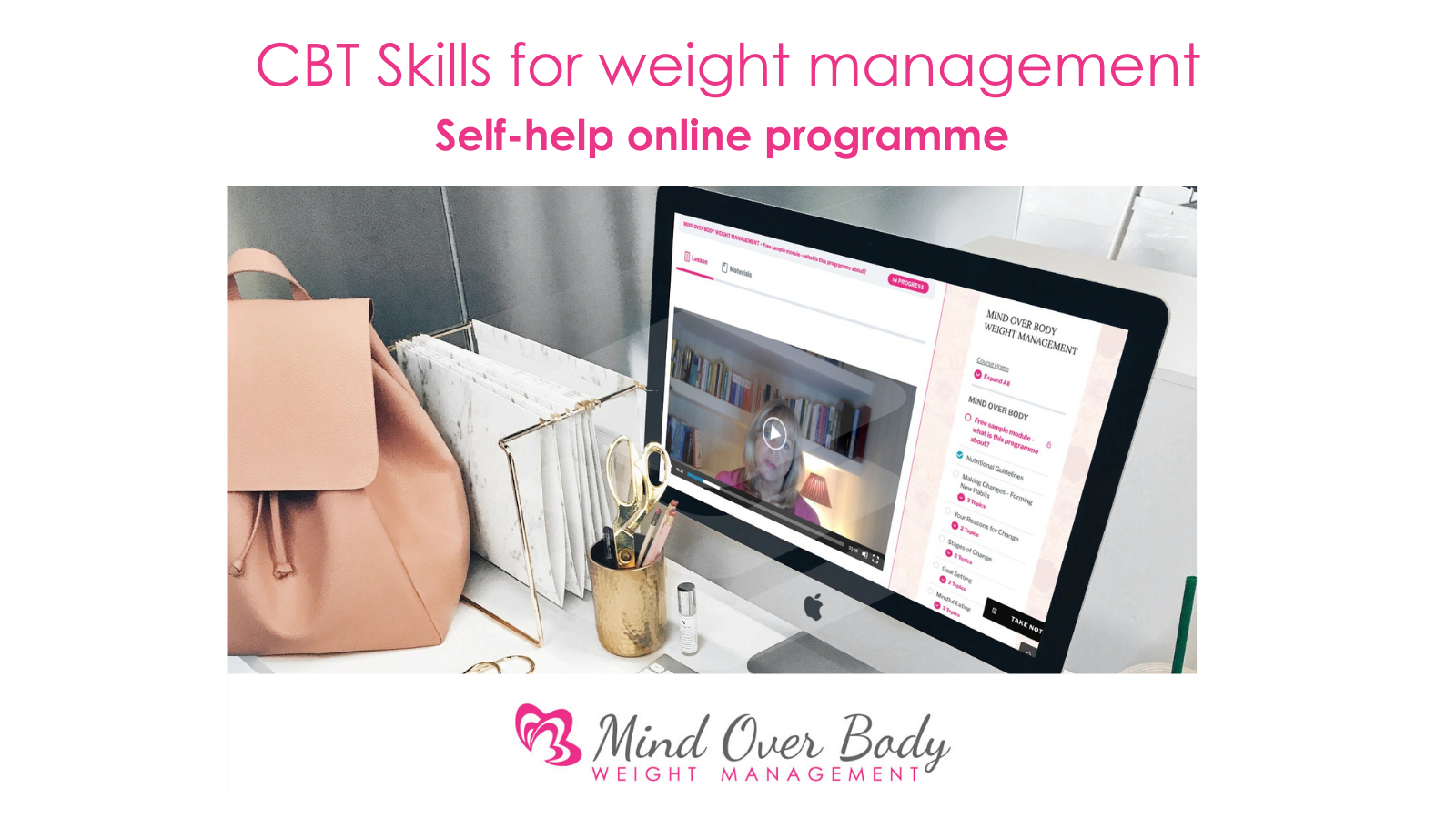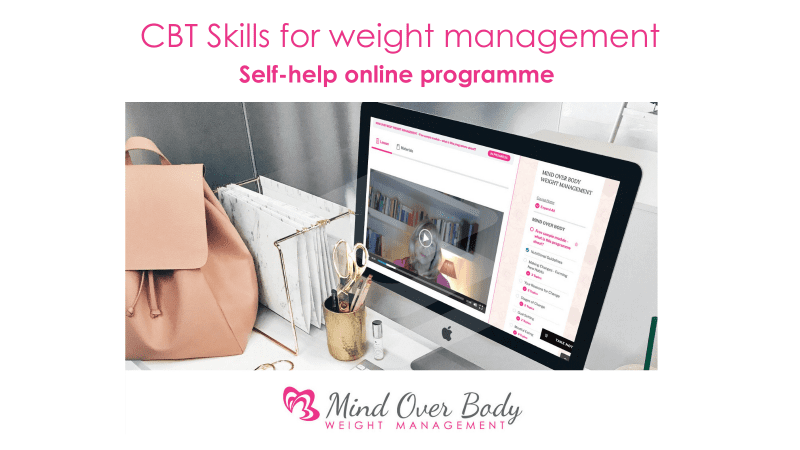 Videos
Each module includes a video covering a specific CBT skill.
All CBT skills/tools thought in the course are used all over the world in clinical settings and in weight loss research.
Applying CBT skills when making lifestyle changes has been proven to be more effective than diet and exercise alone in hundreds of studies, as those tools are designed to re-wire your mindset, which will change the way you relate to food.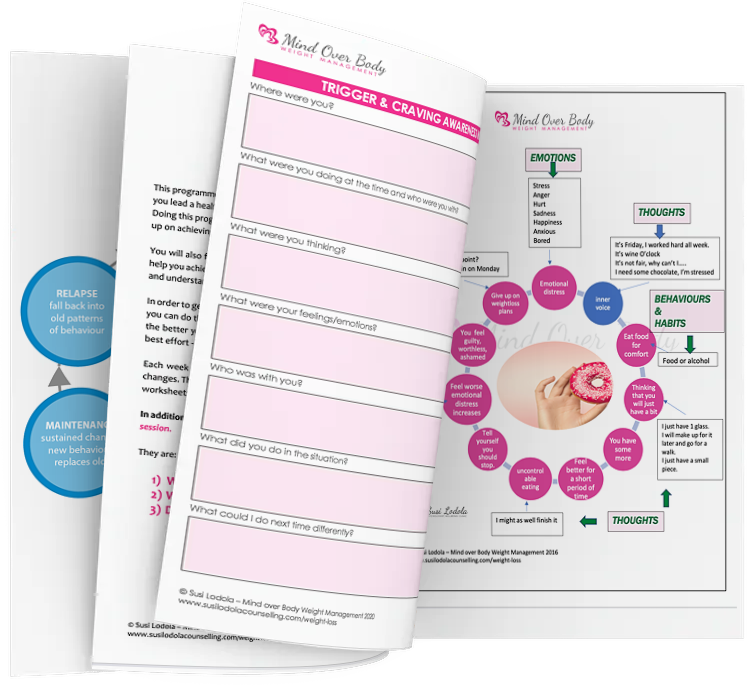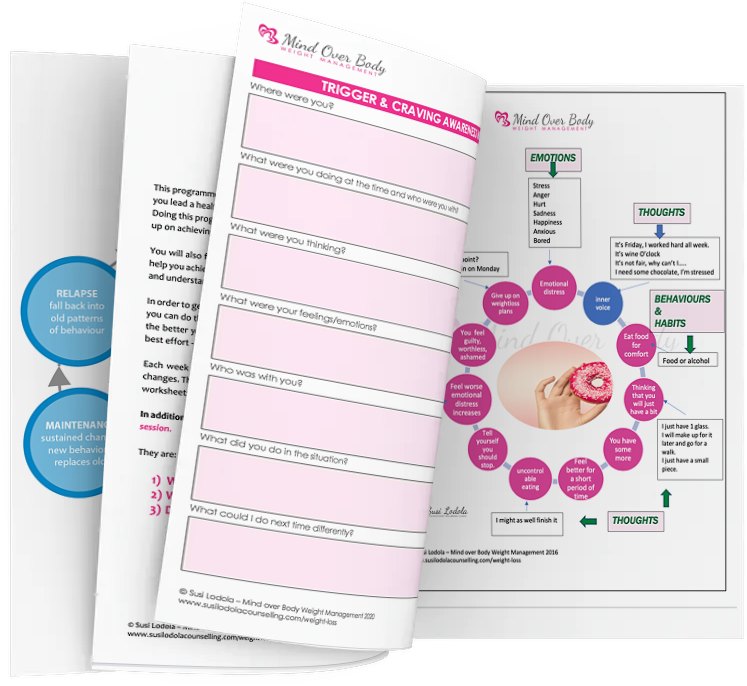 WORKBOOK & EDUCATIONAL MATERIAL
Each module comes with a video explaining a particular topic/psychological tool and worksheet.
The worksheet is designed to help you reflect on your own specific situation which in turn will help you make behaviour and cognitive changes.
The educational material is there for you to help you understand why it is so hard to lose weight and keep it off, and ways to overcome those obstacles.
In addition, you will learn about Cognitive Behaviour Therapy, unhelpful thought patterns and how to break them, and how to make lasting habit changes.
You can download all the material and use is as often as you like.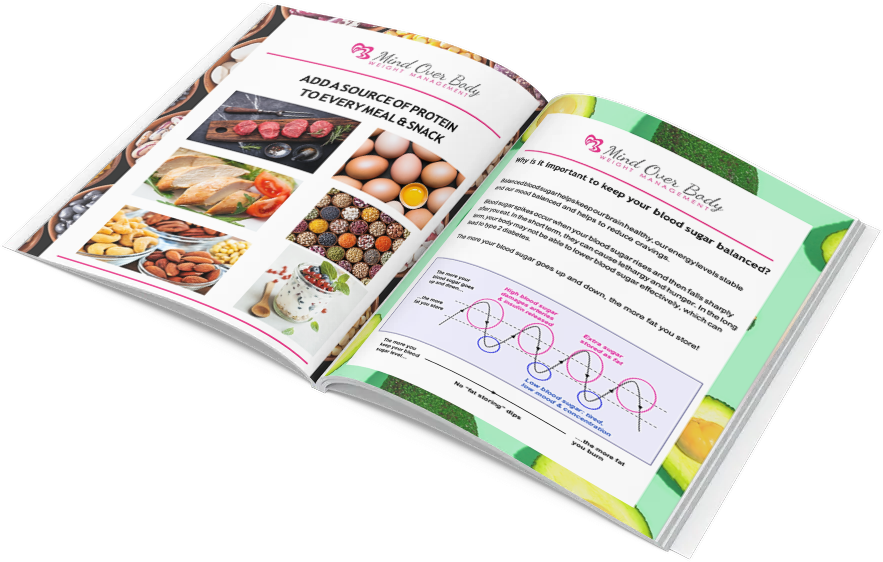 NUTRITIONAL GUIDELINES TO A HEALTHY LIFESTYLE
The guidelines are based on eating nutritionally balanced meals which have been put together with the consultation of nutritional therapists.
The key to weight loss and greater energy is to keep your blood sugar balanced.
The nutritional guidelines of the Mind over Body Weight Management programme are designed to help you keep cravings at bay and keep you full for longer.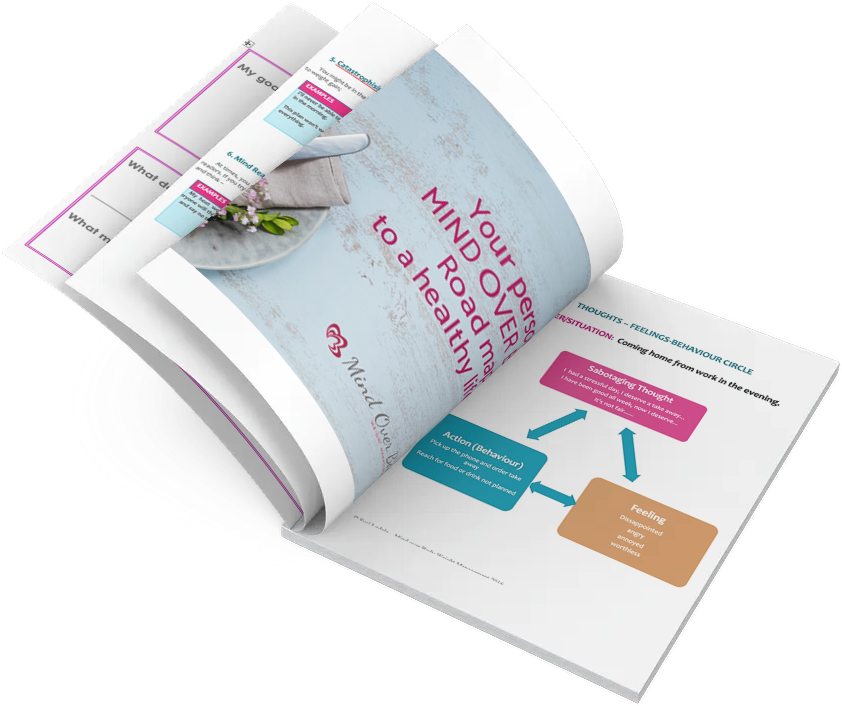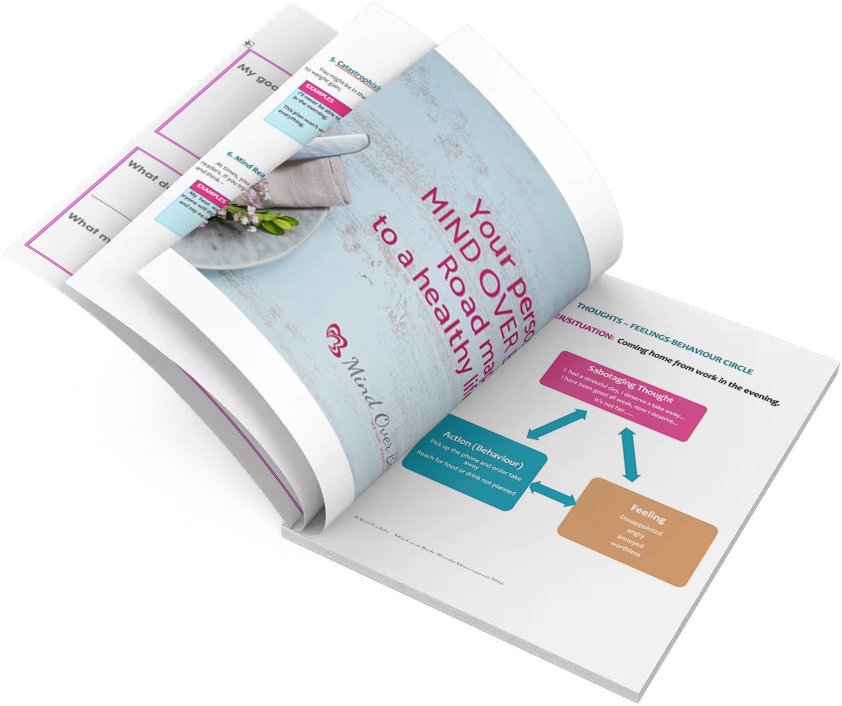 Your Personal Roadmap to a Healthy Lifestyle
Once you have completed all the modules you have the opportunity to revise and reflect on your journey over the past number of weeks.
After all, it's not just about losing weight, the important part is to keep the weight off.
Your personal roadmap will help you to summarise what has worked for you to help you lose weight, it will also help you to plan ahead for situations that might cause you to revert to old habits in the future and what you need to do should that happen.
At the end of the course, you will have re-wired your brain, but it is important to keep practicing all the great new habits you have created for long term results.
What this course will do for you
Put an end to emotional eating
Put an end to yo-yo dieting
No more self-sabotaging your weight loss efforts.
You won't be hiding when pictures are taken
Buy clothes that you like not clothes that just fit
Overcoming your triggers
Have the tools to maintain your new habits for the rest of your life
How to keep yourself motivated
Retrain your mindset to replace "Diet" mentality"
Transform your sabotaging beliefs and thoughts
Nourishing yourself to eliminate food cravings
Recognising emotional eating and knowing how to change it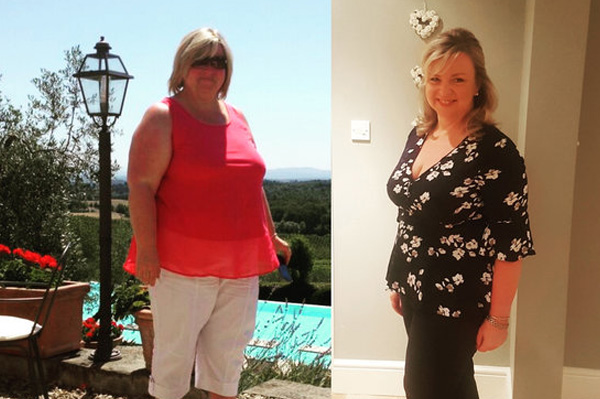 MEET THE FOUNDER, SUSI LODOLA
I understand that to lose weight and keep it off you need more than to "eat less & move more". I learned that through my own experience, as I went through most of my life trying out the latest diets and exercise regimes which promised to help me lose weight.
I counted calories, points and syns, I cut out whole food groups, detoxed and drank shakes. I did lose weight on most of those plans, but I found it difficult to sustain and very soon the weight came back on, and then some more on top of it.
The thing is, I knew exactly what I should eat and what I shouldn't it. Most of what I ate was healthy, home-cooked food. However, I was an emotional eater, and I found that is the case with most people who come to see me for weight management.
On the Mind over Body programme, you will learn the skill of weight loss, based on proven, cutting-edge psychology tools and techniques
What is Cognitive Behaviour Therapy (CBT)?
.
Weight loss is complex, and research tells us that eating healthy and exercising is not enough to successfully lose weight and keep it off. We have deep-rooted emotional associations with eating and these have a huge impact on how and what we eat.
Diet and weight loss programmes that focus only on food and exercise are missing a vital component – they do not look at getting your mindset right to keep you motivated and successful in the long term.
CBT provides you with a set of tools that will change the way you think and therefore the way you behave around food.  Changing behavior, in particular long-term, habitual patterns, takes practice and this programme will support you throughout to help you make those changes. The tools are for life and applying them consistently will enable you to maintain a healthy weight.
The Mind over Body Weight Management Programme™ in the media.