[fusion_builder_container admin_label="Page Title Bar (Large Screen)" hundred_percent="no" hundred_percent_height="no" hundred_percent_height_scroll="no" hundred_percent_height_center_content="yes" equal_height_columns="yes" menu_anchor="" hide_on_mobile="large-visibility" status="published" publish_date="" class="" id="" link_color="" link_hover_color="" border_size="0px" border_color="" border_style="solid" margin_top="" margin_bottom="" padding_top="11%" padding_right="5%" padding_bottom="11%" padding_left="5%" gradient_start_color="" gradient_end_color="" gradient_start_position="0″ gradient_end_position="100″ gradient_type="linear" radial_direction="center center" linear_angle="180″ background_color="#5c5b5c" background_image="https://susilodolacounselling.com/wp-content/uploads/2018/09/F3LvTiuw1.jpg" background_position="center center" background_repeat="no-repeat" fade="no" background_parallax="none" enable_mobile="no" parallax_speed="0.3″ background_blend_mode="none" video_mp4="" video_webm="" video_ogv="" video_url="" video_aspect_ratio="16:9″ video_loop="yes" video_mute="yes" video_preview_image="" filter_hue="0″ filter_saturation="100″ filter_brightness="100″ filter_contrast="100″ filter_invert="0″ filter_sepia="0″ filter_opacity="100″ filter_blur="0″ filter_hue_hover="0″ filter_saturation_hover="100″ filter_brightness_hover="100″ filter_contrast_hover="100″ filter_invert_hover="0″ filter_sepia_hover="0″ filter_opacity_hover="100″ filter_blur_hover="0″][fusion_builder_row][fusion_builder_column type="2_3″ layout="2_3″ spacing="yes" center_content="yes" link="" target="_self" min_height="" hide_on_mobile="no" class="" id="" background_color="" background_image="" background_position="left top" undefined="" background_repeat="no-repeat" hover_type="none" border_size="0″ border_color="" border_style="solid" border_position="all" padding_top="" padding_right="" padding_bottom="" padding_left="" margin_top="0px" margin_bottom="0px" animation_type="" animation_direction="down" animation_speed="0.1″ animation_offset="" last="no"][/fusion_builder_column][fusion_builder_column type="1_3″ layout="1_3″ spacing="yes" center_content="no" link="" target="_self" min_height="" hide_on_mobile="no" class="" id="" background_color="" background_image="" background_position="left top" undefined="" background_repeat="no-repeat" hover_type="none" border_size="0″ border_color="" border_style="solid" border_position="all" padding_top="" padding_right="" padding_bottom="" padding_left="" margin_top="0px" margin_bottom="0px" animation_type="" animation_direction="down" animation_speed="0.1″ animation_offset="" last="no"][/fusion_builder_column][/fusion_builder_row][/fusion_builder_container][fusion_builder_container hundred_percent="no" hundred_percent_height="no" hundred_percent_height_scroll="no" hundred_percent_height_center_content="yes" equal_height_columns="yes" menu_anchor="" hide_on_mobile="small-visibility,medium-visibility,large-visibility" class="" id="" background_color="rgba(255,255,255,0)" background_image="" background_position="center center" background_repeat="no-repeat" fade="no" background_parallax="none" enable_mobile="no" parallax_speed="0.3″ video_mp4="" video_webm="" video_ogv="" video_url="" video_aspect_ratio="16:9″ video_loop="yes" video_mute="yes" video_preview_image="" border_size="" border_color="" border_style="solid" margin_top="25px" margin_bottom="" padding_top="" padding_right="0px" padding_bottom="" padding_left="0px"][fusion_builder_row][fusion_builder_column type="1_2″ layout="2_3″ spacing="3%" center_content="yes" link="" target="_self" min_height="" hide_on_mobile="small-visibility,medium-visibility,large-visibility" class="" id="" background_color="#ffffff" background_image="" background_position="left top" undefined="" background_repeat="no-repeat" hover_type="none" border_size="0″ border_color="" border_style="solid" border_position="all" padding_top="" padding_right="25px" padding_bottom="" padding_left="25px" margin_top="" margin_bottom="" animation_type="" animation_direction="left" animation_speed="0.3″ animation_offset="" last="no"][fusion_separator style_type="default" hide_on_mobile="small-visibility,medium-visibility,large-visibility" class="" id="" sep_color="" top_margin="" bottom_margin="" border_size="" icon="fa-pagelines fab" icon_circle="" icon_circle_color="" width="" alignment="center" /][fusion_text columns="" column_min_width="" column_spacing="" rule_style="default" rule_size="" rule_color="" hide_on_mobile="small-visibility,medium-visibility,large-visibility" class="text-justify" id="" animation_type="" animation_direction="left" animation_speed="0.3″ animation_offset=""]
Some more Background Information
In addition to my psychotherapy clinic, I also give talks in companies on wellbeing in the workplace, delivering workshops and seminars. Some of the topics and services I offer are dealing with anxiety and stress and teaching mindfulness.  My workshops include coaching employees through my "Self-help life skills" programme, which empowers individuals to take action and make positive changes in their life. I also give talks in colleges  helping students deal with exam stress.
I have worked as I volunteer for AWARE for a number of years as a supporter for their "Life Skills Online programme". This programme provides a free CBT course helping people through anxiety and depression. As part of the AWARE team, I was invited to meet president Higgins to celebrate AWARE's 30th anniversary.
In 2018 I organised a charity event "Jumping for Health" which raised over €17000 for the Irish Cancer Society and we were invited to Minister Simon Harris's office to hand over the cheque the Irish Cancer Society.
I am a regular contributor to articles in the Irish Times on various mental health issues and have also featured in the Irish Independent, Irish Daily Mail and Irish Daily Star, as well as on Matt Cooper, Today FM and Dublin City FM.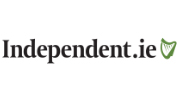 .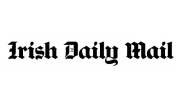 .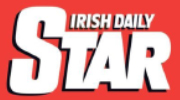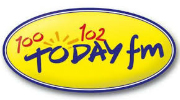 [/fusion_text][fusion_separator style_type="default" hide_on_mobile="small-visibility,medium-visibility,large-visibility" class="" id="" sep_color="" top_margin="" bottom_margin="" border_size="" icon="fa-pagelines fab" icon_circle="" icon_circle_color="" width="" alignment="center" /][/fusion_builder_column][fusion_builder_column type="1_2″ layout="1_2″ spacing="" center_content="yes" link="" target="_self" min_height="none" hide_on_mobile="small-visibility,medium-visibility,large-visibility" class="" id="" background_image_id="" hover_type="none" border_size="0″ border_color="" border_style="solid" border_position="all" border_radius_top_left="" border_radius_top_right="" border_radius_bottom_right="" border_radius_bottom_left="" box_shadow="no" box_shadow_vertical="" box_shadow_horizontal="" box_shadow_blur="0″ box_shadow_spread="0″ box_shadow_color="" box_shadow_style="" padding_top="25px" padding_right="25px" padding_bottom="25″ padding_left="25″ margin_top="" margin_bottom="25px" background_type="single" gradient_start_color="" gradient_end_color="" gradient_start_position="0″ gradient_end_position="100″ gradient_type="linear" radial_direction="center center" linear_angle="180″ background_color="#ffffff" background_image="" background_position="left top" background_repeat="no-repeat" background_blend_mode="none" animation_type="" animation_direction="left" animation_speed="0.3″ animation_offset="" filter_type="regular" filter_hue="0″ filter_saturation="100″ filter_brightness="100″ filter_contrast="100″ filter_invert="0″ filter_sepia="0″ filter_opacity="100″ filter_blur="0″ filter_hue_hover="0″ filter_saturation_hover="100″ filter_brightness_hover="100″ filter_contrast_hover="100″ filter_invert_hover="0″ filter_sepia_hover="0″ filter_opacity_hover="100″ filter_blur_hover="0″ last="no"][fusion_imageframe image_id="13509|full" max_width="" style_type="none" blur="" stylecolor="" hover_type="none" bordersize="8″ bordercolor="#ffffff" borderradius="" align="center" lightbox="no" gallery_id="" lightbox_image="" lightbox_image_id="" alt="" link="" linktarget="_self" hide_on_mobile="small-visibility,medium-visibility,large-visibility" class="" id="" animation_type="" animation_direction="left" animation_speed="0.3″ animation_offset="" filter_hue="0″ filter_saturation="100″ filter_brightness="100″ filter_contrast="100″ filter_invert="0″ filter_sepia="0″ filter_opacity="100″ filter_blur="0″ filter_hue_hover="0″ filter_saturation_hover="100″ filter_brightness_hover="100″ filter_contrast_hover="100″ filter_invert_hover="0″ filter_sepia_hover="0″ filter_opacity_hover="100″ filter_blur_hover="0″]https://susilodolacounselling.com/wp-content/uploads/2020/07/About-Susi-3.jpg[/fusion_imageframe][fusion_imageframe image_id="13510|full" max_width="" style_type="none" blur="" stylecolor="" hover_type="none" bordersize="8″ bordercolor="#ffffff" borderradius="" align="center" lightbox="no" gallery_id="" lightbox_image="" lightbox_image_id="" alt="" link="" linktarget="_self" hide_on_mobile="small-visibility,medium-visibility,large-visibility" class="" id="" animation_type="" animation_direction="left" animation_speed="0.3″ animation_offset="" filter_hue="0″ filter_saturation="100″ filter_brightness="100″ filter_contrast="100″ filter_invert="0″ filter_sepia="0″ filter_opacity="100″ filter_blur="0″ filter_hue_hover="0″ filter_saturation_hover="100″ filter_brightness_hover="100″ filter_contrast_hover="100″ filter_invert_hover="0″ filter_sepia_hover="0″ filter_opacity_hover="100″ filter_blur_hover="0″]https://susilodolacounselling.com/wp-content/uploads/2020/07/About-Susi-2.jpg[/fusion_imageframe][fusion_imageframe image_id="13511|full" max_width="" style_type="none" blur="" stylecolor="" hover_type="none" bordersize="8″ bordercolor="#ffffff" borderradius="" align="center" lightbox="no" gallery_id="" lightbox_image="" lightbox_image_id="" alt="" link="" linktarget="_self" hide_on_mobile="small-visibility,medium-visibility,large-visibility" class="" id="" animation_type="" animation_direction="left" animation_speed="0.3″ animation_offset="" filter_hue="0″ filter_saturation="100″ filter_brightness="100″ filter_contrast="100″ filter_invert="0″ filter_sepia="0″ filter_opacity="100″ filter_blur="0″ filter_hue_hover="0″ filter_saturation_hover="100″ filter_brightness_hover="100″ filter_contrast_hover="100″ filter_invert_hover="0″ filter_sepia_hover="0″ filter_opacity_hover="100″ filter_blur_hover="0″]https://susilodolacounselling.com/wp-content/uploads/2020/07/About-Susi-1.jpg[/fusion_imageframe][fusion_imageframe image_id="13518|full" max_width="" style_type="none" blur="" stylecolor="" hover_type="none" bordersize="8″ bordercolor="#ffffff" borderradius="" align="center" lightbox="no" gallery_id="" lightbox_image="" lightbox_image_id="" alt="" link="" linktarget="_self" hide_on_mobile="small-visibility,medium-visibility,large-visibility" class="" id="" animation_type="" animation_direction="left" animation_speed="0.3″ animation_offset="" filter_hue="0″ filter_saturation="100″ filter_brightness="100″ filter_contrast="100″ filter_invert="0″ filter_sepia="0″ filter_opacity="100″ filter_blur="0″ filter_hue_hover="0″ filter_saturation_hover="100″ filter_brightness_hover="100″ filter_contrast_hover="100″ filter_invert_hover="0″ filter_sepia_hover="0″ filter_opacity_hover="100″ filter_blur_hover="0″]https://susilodolacounselling.com/wp-content/uploads/2020/07/About-Susi-4.jpg[/fusion_imageframe][/fusion_builder_column][/fusion_builder_row][/fusion_builder_container][fusion_builder_container hundred_percent="no" hundred_percent_height="no" hundred_percent_height_scroll="no" hundred_percent_height_center_content="yes" equal_height_columns="yes" menu_anchor="" hide_on_mobile="small-visibility,medium-visibility,large-visibility" class="" id="" background_color="rgba(255,255,255,0)" background_image="" background_position="center center" background_repeat="no-repeat" fade="no" background_parallax="none" enable_mobile="no" parallax_speed="0.3″ video_mp4="" video_webm="" video_ogv="" video_url="" video_aspect_ratio="16:9″ video_loop="yes" video_mute="yes" video_preview_image="" border_size="" border_color="" border_style="solid" margin_top="" margin_bottom="" padding_top="" padding_right="0px" padding_bottom="" padding_left="0px"][fusion_builder_row][fusion_builder_column type="1_2″ layout="1_2″ spacing="3%" center_content="no" link="" target="_self" min_height="" hide_on_mobile="small-visibility,medium-visibility,large-visibility" class="" id="" background_color="#ffffff" background_image="" background_position="left top" undefined="" background_repeat="no-repeat" hover_type="none" border_size="0″ border_color="" border_style="solid" border_position="all" padding_top="1px" padding_right="25px" padding_bottom="" padding_left="25px" margin_top="" margin_bottom="" animation_type="" animation_direction="left" animation_speed="0.3″ animation_offset="" last="no"][fusion_text columns="" column_min_width="" column_spacing="" rule_style="default" rule_size="" rule_color="" class="text-justify" id=""]
Qualifications
[/fusion_text][fusion_checklist icon="fa-check fas" iconcolor="" circle="" circlecolor="" size="" divider="" divider_color="" hide_on_mobile="small-visibility,medium-visibility,large-visibility" class="" id=""][fusion_li_item icon=""]
MSc Cognitive Behaviour Therapy & Motivational Interviewing (completed 2019)
[/fusion_li_item][fusion_li_item icon=""]
Hdip Psychology (level 8)
[/fusion_li_item][fusion_li_item icon=""]
BA (Hons)
[/fusion_li_item][fusion_li_item icon=""]
BA Integrative Counselling & Psychotherapy
[/fusion_li_item][fusion_li_item icon=""]
Diploma in Integrative Counselling & Psychotherapy
[/fusion_li_item][fusion_li_item icon=""]
Professional Certificate in Cognitive Behaviour Therapy
[/fusion_li_item][fusion_li_item icon=""]
Professional Certificate in Child and Adolescent Counselling
[/fusion_li_item][fusion_li_item icon=""]
Practitioners Certificate in the application of Mindfulness
[/fusion_li_item][fusion_li_item icon=""]
European Test User Certificate Level 2 for Work and Organisational Assessment
[/fusion_li_item][/fusion_checklist][/fusion_builder_column][fusion_builder_column type="1_2″ layout="1_2″ spacing="3%" center_content="no" link="" target="_self" min_height="" hide_on_mobile="small-visibility,medium-visibility,large-visibility" class="" id="" background_color="#ffffff" background_image="" background_position="left top" undefined="" background_repeat="no-repeat" hover_type="none" border_size="0″ border_color="" border_style="solid" border_position="all" padding_top="1px" padding_right="25px" padding_bottom="" padding_left="25px" margin_top="" margin_bottom="" animation_type="" animation_direction="left" animation_speed="0.3″ animation_offset="" last="no"][fusion_text columns="" column_min_width="" column_spacing="" rule_style="default" rule_size="" rule_color="" class="text-justify" id=""]
Professional Memberships
[/fusion_text][fusion_checklist icon="fa-check fas" iconcolor="" circle="" circlecolor="" size="" divider="" divider_color="" hide_on_mobile="small-visibility,medium-visibility,large-visibility" class="" id=""][fusion_li_item icon=""]
Graduate member of the Psychological Society of Ireland
[/fusion_li_item][fusion_li_item icon=""]
Member of the British Psychological Society
[/fusion_li_item][fusion_li_item icon=""]
Fully accredited member of the Irish Association for Counselling and Psychotherapy (IACP)
[/fusion_li_item][/fusion_checklist][fusion_builder_row_inner][fusion_builder_column_inner type="1_3″ layout="1_3″ spacing="" center_content="yes" hover_type="none" link="" min_height="" hide_on_mobile="small-visibility,medium-visibility,large-visibility" class="" id="" background_color="" background_image="" background_position="left top" undefined="" background_repeat="no-repeat" border_size="0″ border_color="" border_style="solid" padding_top="" padding_right="" padding_bottom="" padding_left="" margin_top="" margin_bottom="" animation_type="" animation_direction="left" animation_speed="0.3″ animation_offset="" last="no" border_position="all"][fusion_imageframe image_id="1279″ max_width="" style_type="none" stylecolor="" hover_type="none" bordersize="" bordercolor="" borderradius="" align="none" lightbox="no" gallery_id="" lightbox_image="" alt="" link="" linktarget="_self" hide_on_mobile="small-visibility,medium-visibility,large-visibility" class="" id="" animation_type="" animation_direction="left" animation_speed="0.3″ animation_offset=""]https://susilodolacounselling.com/wp-content/uploads/2018/08/logo-iacp.jpg[/fusion_imageframe][/fusion_builder_column_inner][fusion_builder_column_inner type="1_3″ layout="1_3″ spacing="" center_content="yes" hover_type="none" link="" min_height="" hide_on_mobile="small-visibility,medium-visibility,large-visibility" class="" id="" background_color="" background_image="" background_position="left top" undefined="" background_repeat="no-repeat" border_size="0″ border_color="" border_style="solid" padding_top="" padding_right="" padding_bottom="" padding_left="" margin_top="" margin_bottom="" animation_type="" animation_direction="left" animation_speed="0.3″ animation_offset="" last="no" border_position="all"][fusion_imageframe image_id="1277″ max_width="" style_type="none" stylecolor="" hover_type="none" bordersize="" bordercolor="" borderradius="" align="none" lightbox="no" gallery_id="" lightbox_image="" alt="" link="" linktarget="_self" hide_on_mobile="small-visibility,medium-visibility,large-visibility" class="" id="" animation_type="" animation_direction="left" animation_speed="0.3″ animation_offset=""]https://susilodolacounselling.com/wp-content/uploads/2018/08/logo-tbps.jpg[/fusion_imageframe][/fusion_builder_column_inner][fusion_builder_column_inner type="1_3″ layout="1_3″ spacing="" center_content="yes" hover_type="none" link="" min_height="" hide_on_mobile="small-visibility,medium-visibility,large-visibility" class="" id="" background_color="" background_image="" background_position="left top" undefined="" background_repeat="no-repeat" border_size="0″ border_color="" border_style="solid" padding_top="" padding_right="" padding_bottom="" padding_left="" margin_top="" margin_bottom="" animation_type="" animation_direction="left" animation_speed="0.3″ animation_offset="" last="no" border_position="all"][fusion_imageframe image_id="1278″ max_width="" style_type="none" stylecolor="" hover_type="none" bordersize="" bordercolor="" borderradius="" align="none" lightbox="no" gallery_id="" lightbox_image="" alt="" link="" linktarget="_self" hide_on_mobile="small-visibility,medium-visibility,large-visibility" class="" id="" animation_type="" animation_direction="left" animation_speed="0.3″ animation_offset=""]https://susilodolacounselling.com/wp-content/uploads/2018/08/logo-tpsi.jpg[/fusion_imageframe][/fusion_builder_column_inner][/fusion_builder_row_inner][/fusion_builder_column][/fusion_builder_row][/fusion_builder_container][fusion_builder_container hundred_percent="no" hundred_percent_height="no" hundred_percent_height_scroll="no" hundred_percent_height_center_content="yes" equal_height_columns="yes" menu_anchor="" hide_on_mobile="small-visibility,medium-visibility,large-visibility" class="" id="" background_color="rgba(255,255,255,0)" background_image="" background_position="center center" background_repeat="no-repeat" fade="no" background_parallax="none" enable_mobile="no" parallax_speed="0.3″ video_mp4="" video_webm="" video_ogv="" video_url="" video_aspect_ratio="16:9″ video_loop="yes" video_mute="yes" video_preview_image="" border_size="" border_color="" border_style="solid" margin_top="" margin_bottom="" padding_top="" padding_right="0px" padding_bottom="" padding_left="0px"][fusion_builder_row][fusion_builder_column type="1_2″ layout="1_2″ spacing="3%" center_content="no" link="" target="_self" min_height="" hide_on_mobile="small-visibility,medium-visibility,large-visibility" class="" id="" background_color="#ffffff" background_image="" background_position="left top" undefined="" background_repeat="no-repeat" hover_type="none" border_size="0″ border_color="" border_style="solid" border_position="all" padding_top="1px" padding_right="25px" padding_bottom="" padding_left="25px" margin_top="" margin_bottom="" animation_type="" animation_direction="left" animation_speed="0.3″ animation_offset="" last="no"][fusion_text columns="" column_min_width="" column_spacing="" rule_style="default" rule_size="" rule_color="" class="text-justify" id=""]
Qualifications
[/fusion_text][fusion_checklist icon="fa-check fas" iconcolor="" circle="" circlecolor="" size="" divider="" divider_color="" hide_on_mobile="small-visibility,medium-visibility,large-visibility" class="" id=""][fusion_li_item icon=""]
MSc Cognitive Behaviour Therapy & Motivational Interviewing (completed 2019)
[/fusion_li_item][fusion_li_item icon=""]
Hdip Psychology (level 8)
[/fusion_li_item][fusion_li_item icon=""]
BA (Hons)
[/fusion_li_item][fusion_li_item icon=""]
BA Integrative Counselling & Psychotherapy
[/fusion_li_item][fusion_li_item icon=""]
Diploma in Integrative Counselling & Psychotherapy
[/fusion_li_item][fusion_li_item icon=""]
Professional Certificate in Cognitive Behaviour Therapy
[/fusion_li_item][fusion_li_item icon=""]
Professional Certificate in Child and Adolescent Counselling
[/fusion_li_item][fusion_li_item icon=""]
Practitioners Certificate in the application of Mindfulness
[/fusion_li_item][fusion_li_item icon=""]
European Test User Certificate Level 2 for Work and Organisational Assessment
[/fusion_li_item][/fusion_checklist][/fusion_builder_column][fusion_builder_column type="1_2″ layout="1_2″ spacing="3%" center_content="no" link="" target="_self" min_height="" hide_on_mobile="small-visibility,medium-visibility,large-visibility" class="" id="" background_color="#ffffff" background_image="" background_position="left top" undefined="" background_repeat="no-repeat" hover_type="none" border_size="0″ border_color="" border_style="solid" border_position="all" padding_top="1px" padding_right="25px" padding_bottom="" padding_left="25px" margin_top="" margin_bottom="" animation_type="" animation_direction="left" animation_speed="0.3″ animation_offset="" last="no"][fusion_text columns="" column_min_width="" column_spacing="" rule_style="default" rule_size="" rule_color="" class="text-justify" id=""]
Professional Memberships
[/fusion_text][fusion_checklist icon="fa-check fas" iconcolor="" circle="" circlecolor="" size="" divider="" divider_color="" hide_on_mobile="small-visibility,medium-visibility,large-visibility" class="" id=""][fusion_li_item icon=""]
Graduate member of the Psychological Society of Ireland
[/fusion_li_item][fusion_li_item icon=""]
Member of the British Psychological Society
[/fusion_li_item][fusion_li_item icon=""]
Fully accredited member of the Irish Association for Counselling and Psychotherapy (IACP)
[/fusion_li_item][/fusion_checklist][fusion_builder_row_inner][fusion_builder_column_inner type="1_3″ layout="1_3″ spacing="" center_content="yes" hover_type="none" link="" min_height="" hide_on_mobile="small-visibility,medium-visibility,large-visibility" class="" id="" background_color="" background_image="" background_position="left top" undefined="" background_repeat="no-repeat" border_size="0″ border_color="" border_style="solid" padding_top="" padding_right="" padding_bottom="" padding_left="" margin_top="" margin_bottom="" animation_type="" animation_direction="left" animation_speed="0.3″ animation_offset="" last="no" border_position="all"][fusion_imageframe image_id="1279″ max_width="" style_type="none" stylecolor="" hover_type="none" bordersize="" bordercolor="" borderradius="" align="none" lightbox="no" gallery_id="" lightbox_image="" alt="" link="" linktarget="_self" hide_on_mobile="small-visibility,medium-visibility,large-visibility" class="" id="" animation_type="" animation_direction="left" animation_speed="0.3″ animation_offset=""]https://susilodolacounselling.com/wp-content/uploads/2018/08/logo-iacp.jpg[/fusion_imageframe][/fusion_builder_column_inner][fusion_builder_column_inner type="1_3″ layout="1_3″ spacing="" center_content="yes" hover_type="none" link="" min_height="" hide_on_mobile="small-visibility,medium-visibility,large-visibility" class="" id="" background_color="" background_image="" background_position="left top" undefined="" background_repeat="no-repeat" border_size="0″ border_color="" border_style="solid" padding_top="" padding_right="" padding_bottom="" padding_left="" margin_top="" margin_bottom="" animation_type="" animation_direction="left" animation_speed="0.3″ animation_offset="" last="no" border_position="all"][fusion_imageframe image_id="1277″ max_width="" style_type="none" stylecolor="" hover_type="none" bordersize="" bordercolor="" borderradius="" align="none" lightbox="no" gallery_id="" lightbox_image="" alt="" link="" linktarget="_self" hide_on_mobile="small-visibility,medium-visibility,large-visibility" class="" id="" animation_type="" animation_direction="left" animation_speed="0.3″ animation_offset=""]https://susilodolacounselling.com/wp-content/uploads/2018/08/logo-tbps.jpg[/fusion_imageframe][/fusion_builder_column_inner][fusion_builder_column_inner type="1_3″ layout="1_3″ spacing="" center_content="yes" hover_type="none" link="" min_height="" hide_on_mobile="small-visibility,medium-visibility,large-visibility" class="" id="" background_color="" background_image="" background_position="left top" undefined="" background_repeat="no-repeat" border_size="0″ border_color="" border_style="solid" padding_top="" padding_right="" padding_bottom="" padding_left="" margin_top="" margin_bottom="" animation_type="" animation_direction="left" animation_speed="0.3″ animation_offset="" last="no" border_position="all"][fusion_imageframe image_id="1278″ max_width="" style_type="none" stylecolor="" hover_type="none" bordersize="" bordercolor="" borderradius="" align="none" lightbox="no" gallery_id="" lightbox_image="" alt="" link="" linktarget="_self" hide_on_mobile="small-visibility,medium-visibility,large-visibility" class="" id="" animation_type="" animation_direction="left" animation_speed="0.3″ animation_offset=""]https://susilodolacounselling.com/wp-content/uploads/2018/08/logo-tpsi.jpg[/fusion_imageframe][/fusion_builder_column_inner][/fusion_builder_row_inner][/fusion_builder_column][/fusion_builder_row][/fusion_builder_container][fusion_builder_container hundred_percent="no" hundred_percent_height="no" hundred_percent_height_scroll="no" hundred_percent_height_center_content="yes" equal_height_columns="yes" menu_anchor="" hide_on_mobile="small-visibility,medium-visibility,large-visibility" class="" id="" background_color="rgba(255,255,255,0)" background_image="" background_position="center center" background_repeat="no-repeat" fade="no" background_parallax="none" enable_mobile="no" parallax_speed="0.3″ video_mp4="" video_webm="" video_ogv="" video_url="" video_aspect_ratio="16:9″ video_loop="yes" video_mute="yes" video_preview_image="" border_size="" border_color="" border_style="solid" margin_top="" margin_bottom="" padding_top="" padding_right="0px" padding_bottom="" padding_left="0px"][fusion_builder_row][fusion_builder_column type="1_2″ layout="1_2″ spacing="3%" center_content="no" link="" target="_self" min_height="" hide_on_mobile="small-visibility,medium-visibility,large-visibility" class="" id="" background_color="#ffffff" background_image="" background_position="left top" undefined="" background_repeat="no-repeat" hover_type="none" border_size="0″ border_color="" border_style="solid" border_position="all" padding_top="1px" padding_right="25px" padding_bottom="" padding_left="25px" margin_top="" margin_bottom="" animation_type="" animation_direction="left" animation_speed="0.3″ animation_offset="" last="no"][fusion_text columns="" column_min_width="" column_spacing="" rule_style="default" rule_size="" rule_color="" class="text-justify" id=""]
Qualifications
[/fusion_text][fusion_checklist icon="fa-check fas" iconcolor="" circle="" circlecolor="" size="" divider="" divider_color="" hide_on_mobile="small-visibility,medium-visibility,large-visibility" class="" id=""][fusion_li_item icon=""]
MSc Cognitive Behaviour Therapy & Motivational Interviewing (completed 2019)
[/fusion_li_item][fusion_li_item icon=""]
Hdip Psychology (level 8)
[/fusion_li_item][fusion_li_item icon=""]
BA (Hons)
[/fusion_li_item][fusion_li_item icon=""]
BA Integrative Counselling & Psychotherapy
[/fusion_li_item][fusion_li_item icon=""]
Diploma in Integrative Counselling & Psychotherapy
[/fusion_li_item][fusion_li_item icon=""]
Professional Certificate in Cognitive Behaviour Therapy
[/fusion_li_item][fusion_li_item icon=""]
Professional Certificate in Child and Adolescent Counselling
[/fusion_li_item][fusion_li_item icon=""]
Practitioners Certificate in the application of Mindfulness
[/fusion_li_item][fusion_li_item icon=""]
European Test User Certificate Level 2 for Work and Organisational Assessment
[/fusion_li_item][/fusion_checklist][/fusion_builder_column][fusion_builder_column type="1_2″ layout="1_2″ spacing="3%" center_content="no" link="" target="_self" min_height="" hide_on_mobile="small-visibility,medium-visibility,large-visibility" class="" id="" background_color="#ffffff" background_image="" background_position="left top" undefined="" background_repeat="no-repeat" hover_type="none" border_size="0″ border_color="" border_style="solid" border_position="all" padding_top="1px" padding_right="25px" padding_bottom="" padding_left="25px" margin_top="" margin_bottom="" animation_type="" animation_direction="left" animation_speed="0.3″ animation_offset="" last="no"][fusion_text columns="" column_min_width="" column_spacing="" rule_style="default" rule_size="" rule_color="" class="text-justify" id=""]
Professional Memberships
[/fusion_text][fusion_checklist icon="fa-check fas" iconcolor="" circle="" circlecolor="" size="" divider="" divider_color="" hide_on_mobile="small-visibility,medium-visibility,large-visibility" class="" id=""][fusion_li_item icon=""]
Graduate member of the Psychological Society of Ireland
[/fusion_li_item][fusion_li_item icon=""]
Member of the British Psychological Society
[/fusion_li_item][fusion_li_item icon=""]
Fully accredited member of the Irish Association for Counselling and Psychotherapy (IACP)
[/fusion_li_item][/fusion_checklist][fusion_builder_row_inner][fusion_builder_column_inner type="1_3″ layout="1_3″ spacing="" center_content="yes" hover_type="none" link="" min_height="" hide_on_mobile="small-visibility,medium-visibility,large-visibility" class="" id="" background_color="" background_image="" background_position="left top" undefined="" background_repeat="no-repeat" border_size="0″ border_color="" border_style="solid" padding_top="" padding_right="" padding_bottom="" padding_left="" margin_top="" margin_bottom="" animation_type="" animation_direction="left" animation_speed="0.3″ animation_offset="" last="no" border_position="all"][fusion_imageframe image_id="1279″ max_width="" style_type="none" stylecolor="" hover_type="none" bordersize="" bordercolor="" borderradius="" align="none" lightbox="no" gallery_id="" lightbox_image="" alt="" link="" linktarget="_self" hide_on_mobile="small-visibility,medium-visibility,large-visibility" class="" id="" animation_type="" animation_direction="left" animation_speed="0.3″ animation_offset=""]https://susilodolacounselling.com/wp-content/uploads/2018/08/logo-iacp.jpg[/fusion_imageframe][/fusion_builder_column_inner][fusion_builder_column_inner type="1_3″ layout="1_3″ spacing="" center_content="yes" hover_type="none" link="" min_height="" hide_on_mobile="small-visibility,medium-visibility,large-visibility" class="" id="" background_color="" background_image="" background_position="left top" undefined="" background_repeat="no-repeat" border_size="0″ border_color="" border_style="solid" padding_top="" padding_right="" padding_bottom="" padding_left="" margin_top="" margin_bottom="" animation_type="" animation_direction="left" animation_speed="0.3″ animation_offset="" last="no" border_position="all"][fusion_imageframe image_id="1277″ max_width="" style_type="none" stylecolor="" hover_type="none" bordersize="" bordercolor="" borderradius="" align="none" lightbox="no" gallery_id="" lightbox_image="" alt="" link="" linktarget="_self" hide_on_mobile="small-visibility,medium-visibility,large-visibility" class="" id="" animation_type="" animation_direction="left" animation_speed="0.3″ animation_offset=""]https://susilodolacounselling.com/wp-content/uploads/2018/08/logo-tbps.jpg[/fusion_imageframe][/fusion_builder_column_inner][fusion_builder_column_inner type="1_3″ layout="1_3″ spacing="" center_content="yes" hover_type="none" link="" min_height="" hide_on_mobile="small-visibility,medium-visibility,large-visibility" class="" id="" background_color="" background_image="" background_position="left top" undefined="" background_repeat="no-repeat" border_size="0″ border_color="" border_style="solid" padding_top="" padding_right="" padding_bottom="" padding_left="" margin_top="" margin_bottom="" animation_type="" animation_direction="left" animation_speed="0.3″ animation_offset="" last="no" border_position="all"][fusion_imageframe image_id="1278″ max_width="" style_type="none" stylecolor="" hover_type="none" bordersize="" bordercolor="" borderradius="" align="none" lightbox="no" gallery_id="" lightbox_image="" alt="" link="" linktarget="_self" hide_on_mobile="small-visibility,medium-visibility,large-visibility" class="" id="" animation_type="" animation_direction="left" animation_speed="0.3″ animation_offset=""]https://susilodolacounselling.com/wp-content/uploads/2018/08/logo-tpsi.jpg[/fusion_imageframe][/fusion_builder_column_inner][/fusion_builder_row_inner][/fusion_builder_column][/fusion_builder_row][/fusion_builder_container][fusion_builder_container hundred_percent="no" hundred_percent_height="no" hundred_percent_height_scroll="no" hundred_percent_height_center_content="yes" equal_height_columns="no" menu_anchor="" hide_on_mobile="no" class="" id="appointment" background_color="" background_image="https://susilodolacounselling.com/wp-content/uploads/2018/08/about-bottom.jpg" background_position="center center" background_repeat="no-repeat" fade="no" background_parallax="right" enable_mobile="no" parallax_speed="0.5″ video_mp4="" video_webm="" video_ogv="" video_url="" video_aspect_ratio="16:9″ video_loop="yes" video_mute="yes" video_preview_image="" border_size="0px" border_color="" border_style="solid" margin_top="" margin_bottom="" padding_top="150″ padding_right="" padding_bottom="150″ padding_left=""][fusion_builder_row][fusion_builder_column type="1_6″ layout="1_6″ last="no" spacing="yes" center_content="no" hide_on_mobile="yes" background_color="" background_image="" background_repeat="no-repeat" background_position="left top" hover_type="none" link="" border_position="all" border_size="0px" border_color="" border_style="solid" padding_top="" padding_right="" padding_bottom="" padding_left="" margin_top="" margin_bottom="" animation_type="0″ animation_direction="down" animation_speed="0.1″ animation_offset="" class="" id="" element_content="" min_height=""][/fusion_builder_column][fusion_builder_column type="2_3″ layout="2_3″ last="no" spacing="yes" center_content="no" hide_on_mobile="no" background_color="" background_image="" background_repeat="no-repeat" background_position="left top" hover_type="none" link="" border_position="all" border_size="0px" border_color="" border_style="solid" padding_top="" padding_right="" padding_bottom="" padding_left="" margin_top="" margin_bottom="" animation_type="0″ animation_direction="down" animation_speed="0.1″ animation_offset="" class="" id="" min_height=""][fusion_text columns="" column_min_width="" column_spacing="" rule_style="default" rule_size="" rule_color="" class="" id=""]
Book Appointment
[/fusion_text][fusion_separator style_type="single solid" top_margin="0″ bottom_margin="30″ sep_color="#d1d1d1″ border_size="2px" icon="" icon_circle="" icon_circle_color="" width="280px" alignment="center" class="" id="" /][fusion_separator style_type="none" top_margin="30″ bottom_margin="" sep_color="" border_size="" icon="" icon_circle="" icon_circle_color="" width="" alignment="center" class="" id="" /][fusion_code]W2NvbnRhY3QtZm9ybS03IGlkPSIyMCJd[/fusion_code][/fusion_builder_column][fusion_builder_column type="1_6″ layout="1_6″ last="yes" spacing="yes" center_content="no" hide_on_mobile="yes" background_color="" background_image="" background_repeat="no-repeat" background_position="left top" hover_type="none" link="" border_position="all" border_size="0px" border_color="" border_style="solid" padding_top="" padding_right="" padding_bottom="" padding_left="" margin_top="" margin_bottom="" animation_type="0″ animation_direction="down" animation_speed="0.1″ animation_offset="" class="" id="" element_content="" min_height=""][/fusion_builder_column][/fusion_builder_row][/fusion_builder_container]