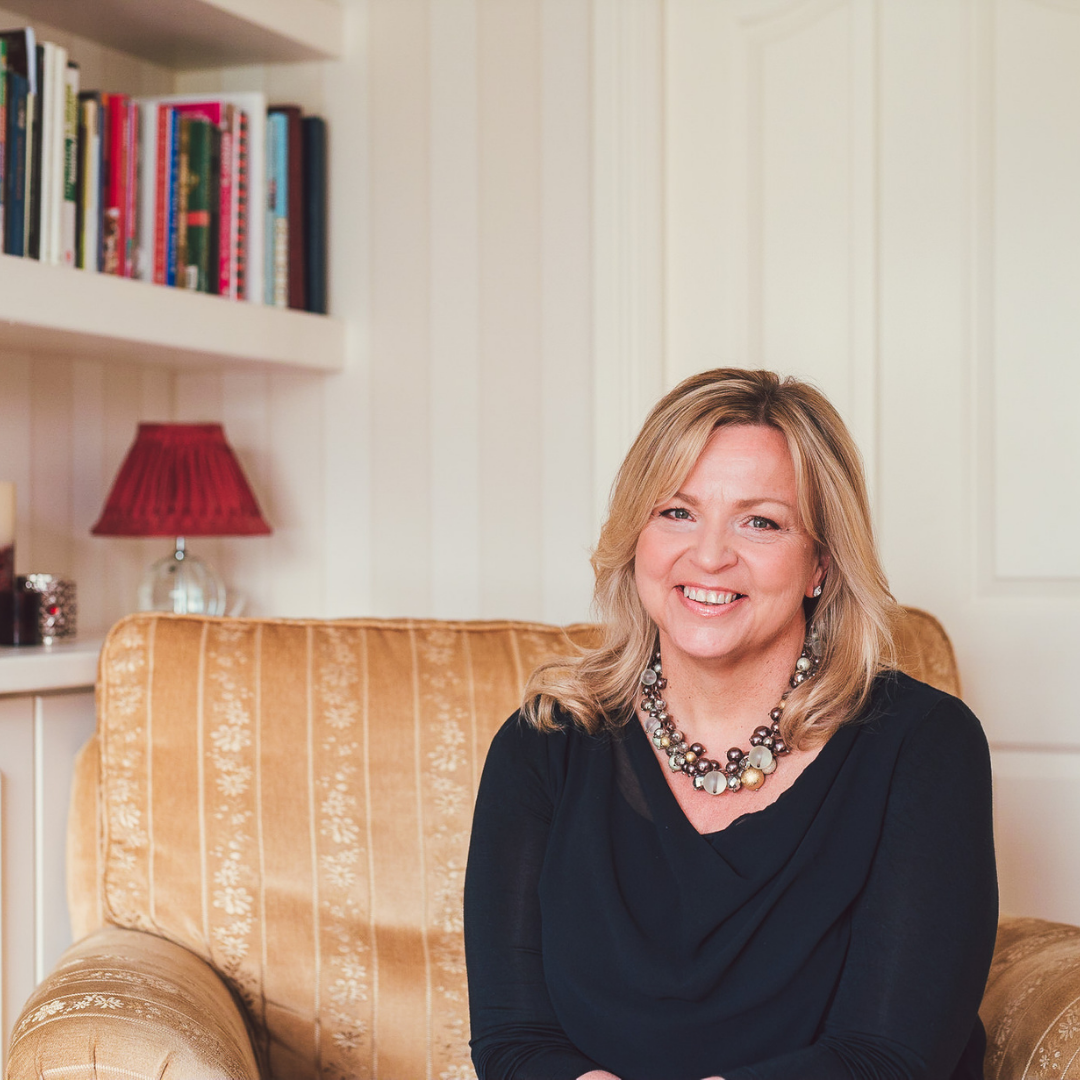 Susi Lodola – Cognitive Behaviour Therapist
MSc CBT&MI., Hdip.Psych., BA Couns.Psych., BA (Hons)Arts, Prof.cert. child/adolescent couns., Prof.cert. Mindfulness application, MIACP, Graduate member of Psychological Soc Irl.
Clinical Director
Susi works with adults and teens on various mental health issues such as anxiety, depression, and low self-esteem. She also is the founder of the Mind over Body Weight Management Programme™ which is based on CBT and international research on weight management.
Susi also give talks and hold workshops in companies on wellbeing in the workplace and has worked as a volunteer for AWARE for a number of years as a supporter for their "Life Skills Online programme".
In 2018 she organised a charity event "Jumping for Health" which raised over €17.000 for the Irish Cancer Society and she was invited to Minister Simon Harris's office to hand over the cheque to the Irish Cancer Society.
Susi is also a regular contributor to articles in the Irish Times on various mental health issues and has also featured in the Irish Independent, Irish Daily Mail and Irish Daily Star, as well as on Matt Cooper, Today FM and Dublin City FM, and has also been a contributor on "Ireland AM" on various topics around mental health.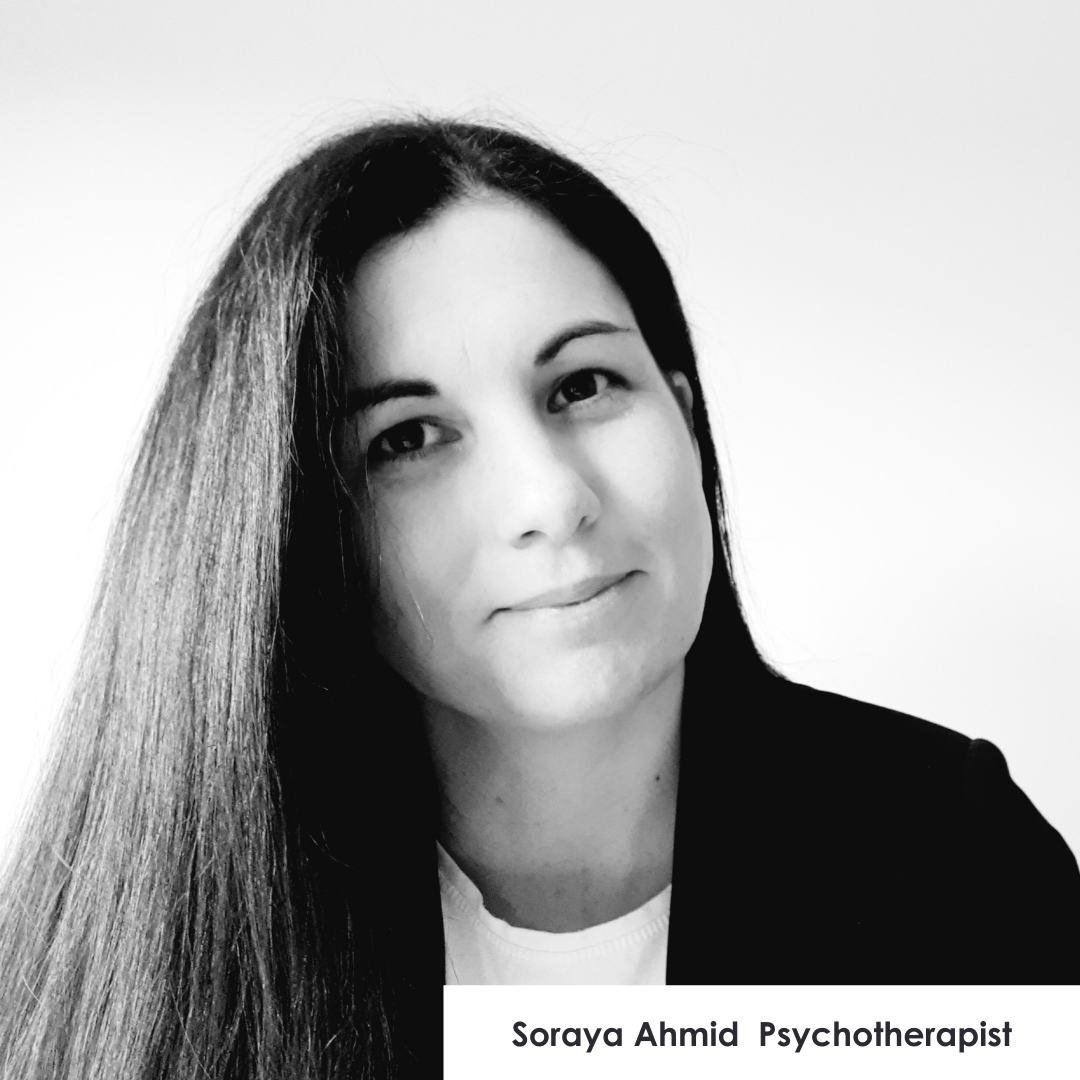 Soraya Ahmid (MIACP) Psychotherapist
Soraya holds a B.A. (Hon) Degree in Integrative Psychotherapy and a Certificate in Child and Adolescent Psychotherapy and is a fully accredited therapist with the IACP.  She is currently completing her 2nd year on a Masters in Child and Adolescent Psychotherapy.  Soraya offers a warm and supportive therapeutic environment where she believes that by using an integrative approach, the focus is on the individual as a whole and therapy can therefore be tailor-made to suit each individual client's needs.
Soraya works with children and adolescents (6-18), as well as adults (18+).  Some of the areas she supports clients  include:
Anxiety, Bereavement and loss, Alcohol-related issues, Addiction,  Low self-esteem, and low self-worth, Conflict,  Anger,  Multicultural related issues, Self-harm, Suicide ideation, Sexuality, Financial pressures, Relationship issues.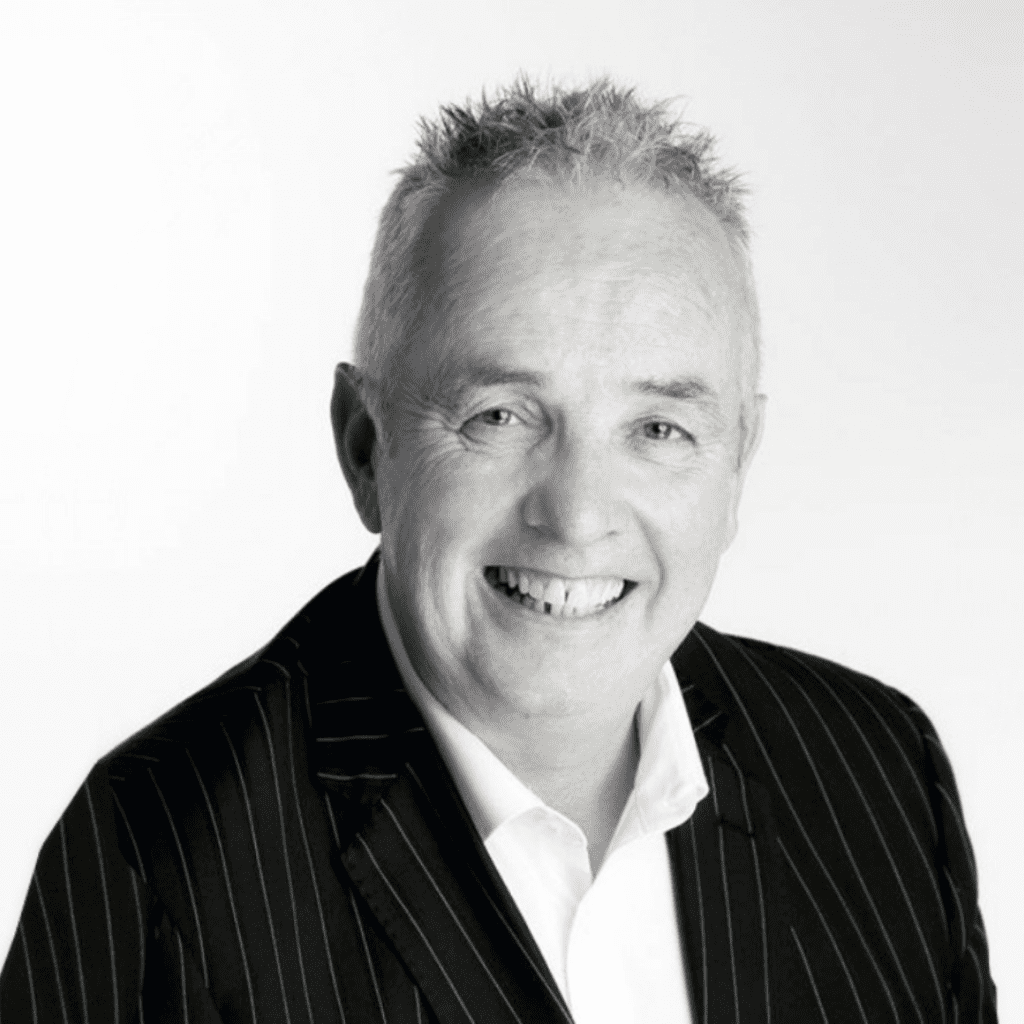 Peter Kearns Psychotherapist
Peter holds a BA in Integrative Counselling and Psychotherapy, Higher Diploma in Integrative Counselling and Psychotherapy and a Certificate in Cognitive Behavioural Therapy.
Peter has undertaken specialist training to work with couples and he also has extensive experience in the following areas: Relationship Counselling,  bereavement, anxiety and those suffering from low self-esteem.
Fee € 70 for individual and € 80 for couples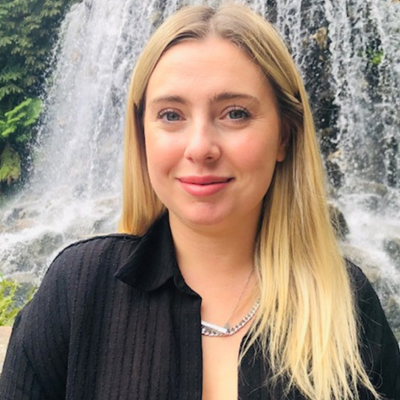 Rhona Reilly Psychotherapist
Rhona holds a Masters of Arts in Pluralistic Counselling & Psychotherapy, a Diploma in Counselling & Psychotherapy, and a BA in Sociology. She is a fully qualified psychotherapist and a pre-accredited member of IACP.
Rhona works with adults and young adults to support them with overcoming the mental struggles they are experiencing. As an integrative therapist, Rhona believes that one therapeutic model will not suit every client, therefore her approach is uniquely tailored, with the collaboration of the client, to suit their needs at that particular time. Rhona uses a variety of therapeutic approaches namely Person-Centred Therapy, CBT, and Acceptance & Commitment Therapy.
Rhona also runs psycho-education groups in conjunction with fitness experts, which focus on a mind & body approach to wellness, bringing awareness to the mental experiences & behaviours that could be impeding a person's progress. As well as this, Rhona often holds support groups with people in early recovery of substance misuse.
Within the therapeutic space, Rhona creates a warm and safe environment for you to explore the hardships you are experiencing, while collaboratively discovering ways of working through this.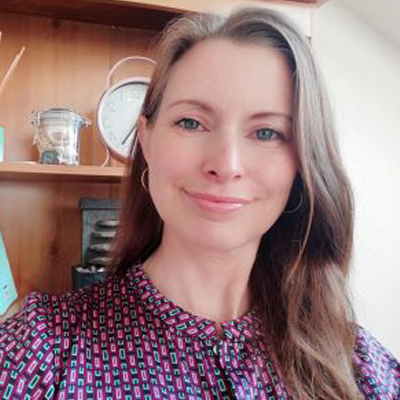 Roisin Quinn Psychotherapist
Roisin holds a B.A (First Class Hons) degree in Integrative Counselling Psychotherapy and is a Pre-Accredited member of IACP.
Roisin uses a variety of therapeutic approaches namely person-centred therapy in addition to cognitive behavioural therapy depending on the needs of each individual client. She works collaboratively, creating a compassionate and confidential space for you to explore your issues and evaluate how you can best implement positive change.
Amongst other things, Roisin supports clients with issues such as:
Anxiety, Depression, Grief and Loss, Relationship Issues, Sexuality, Parenting Issues, Pregnancy-Related Issues, Self-Esteem and Stress.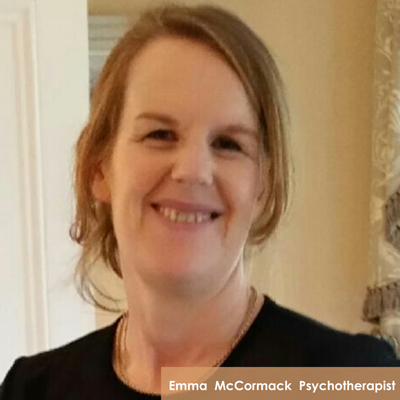 Emma McCormack  (MIACP) Psychotherapist
Emma is a highly skilled psychotherapist who works with both adolescents and adults in the clinic. Emma has undertaken specialist training to work with young people (aged 12-24) and their families.  She is experienced in working with issues around grief/loss, parental separation, bullying, self-esteem, identity, and sexual issues.
Emma has completed a Post Graduate Diploma in Adolescent Psychotherapy from the University of Northampton as well as a Diploma in Counselling and Psychotherapy from IICP in Dublin. She is a fully accredited psychotherapist with the Irish Association of Counselling and Psychotherapy  (IACP).
Emma spent numerous years teaching English as a foreign language to adolescents and children in Asia and Australia and holds a BA (mod) and MSc.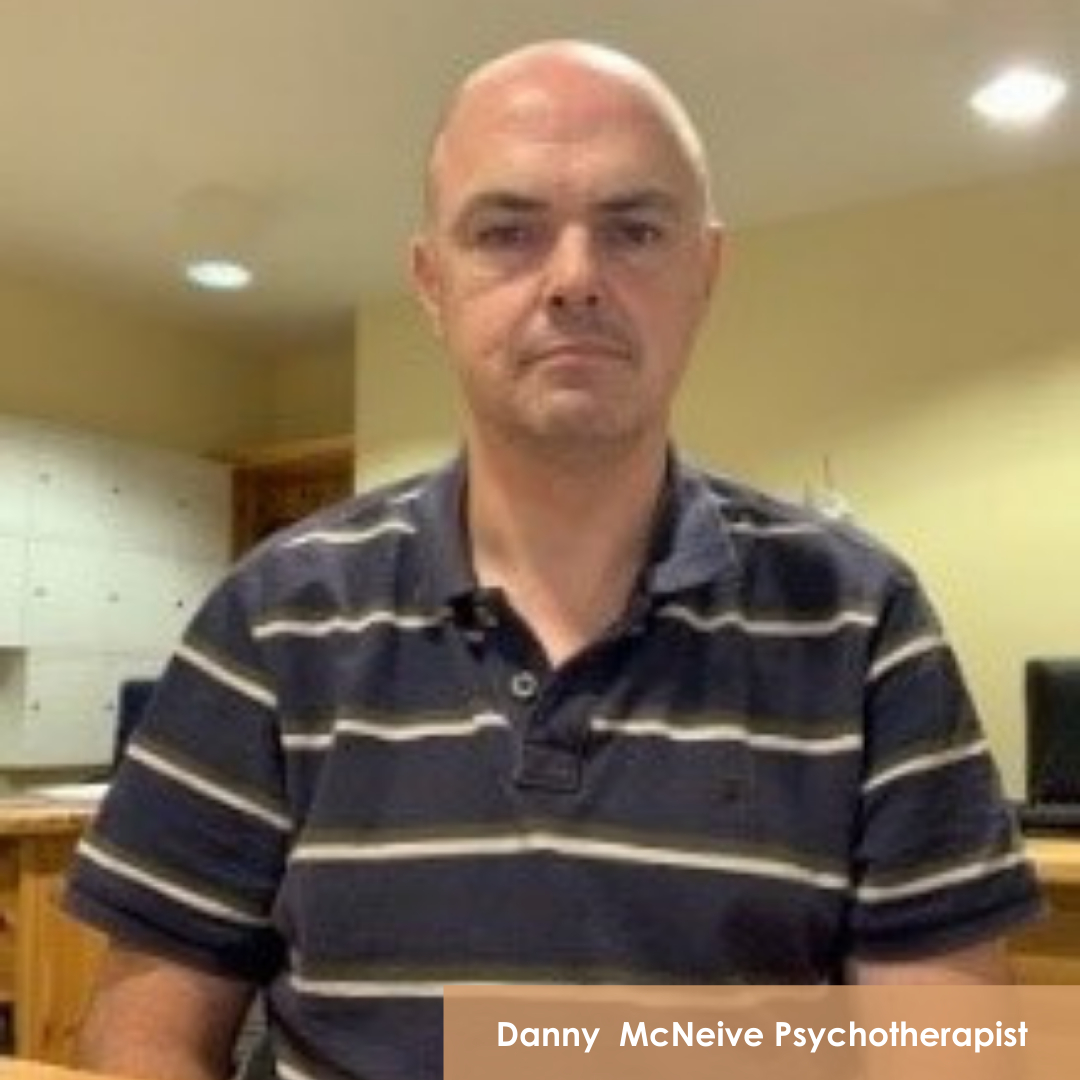 Danny McNeive (MIACP) Psychotherapist
Danny McNeive has a Bsc (Hons) in Counselling and Psychotherapy from Middlesex University and is a fully accredited member of the IACP.
His approach is primarily person-centered (or humanistic). He will work with you at a pace that suits you, tailoring the process according to your needs. Everyone is unique and there is no one-size-fits-all. He will employ the more directive CBT or solution-focused approaches where appropriate, or requested by the client.
Danny is an experienced addiction counsellor, and worked in this role at Cuan Mhuire, the country's largest addiction treatment programme, for eighteen months. He has recently taken up a position as an onsite Wellness Coach for Accenture and is an EAP Affiliate Counsellor for Laya Healthcare.
He has experience of working with a wide range of areas, including but not limited to stress and anxiety, bereavement and loss, low self-esteem,  trauma.
You can visit his blog at
http://mcneivecounselling.com/blog—living-not-coping.php and follow him on Facebook https://www.facebook.com/mcneivecounselling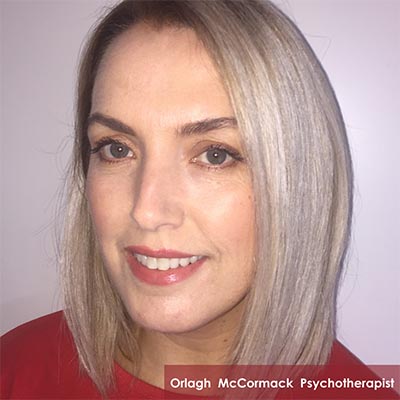 Orlagh  McCormack  (MIACP) Psychotherapist
Orlagh is a fully qualified counsellor and psychotherapist and pre-accredited with IACP.  She holds a BA (Hons)  in Integrative Counselling & Psychotherapy. She is also trained in Acceptance & Commitment Therapy (ACT) which is a form of therapy that teaches mindfulness skills with the practice of self-acceptance.
Orlagh works with clients predominantly in the areas of anxiety and depression, relationship changes and breakdowns, disordered eating, self-esteem issues.