END THE DIET ROLLER COASTER!
CBT FOR WEIGHT MANAGEMENT
SELF-HELP PROGRAMME
CBT FOR WEIGHT MANAGEMENT
SELF-HELP PROGRAMME
Have you managed to lose weight in the past only to have it all creep back on again?
This constant cycle of weight loss and weight gain is difficult and frustrating and can leave you feeling helpless, unhappy, guilty, ashamed, and with very low self-esteem.
You may be looking to lose weight for health reasons, or you want to eat healthier and start exercising in order to stay healthy.
However, many people struggle to manage their weight, and this may be because you may
lack the willpower to stay consistent.
overeat when stressed
not find the motivation to get started with healthy habits
Or maybe, you feel like you know what to do… but you just can't make yourself do it.
The Mind over Body Weight Management is not a diet, it is a programme that teaches you how you can build self confidence, overcome emotional eating, learn skills that will lead to a healthier balance in eating, and most of all it will help you to get off the diet roller coaster.
LEARN CBT SKILLS TO HELP YOU OVERCOME DISORDERED EATING
Step by step easy to follow course based on the latest research in Psychology on the most effective way to achieve a better relationship with food and your body. During the course, you will get the latest Cognitive Behaviour Therapy (CBT) tools, which have been shown in hundreds of research studies to be more effective than diet and exercise alone helping you to manage your weight.
Managing your weight is more than just about eating less and moving more.
Most people know what healthy food looks like, but diet culture has thought you to crave and overeat on "forbidden" food. You may have been on many diets in the past and are now stuck in the "good food & bad food" mentality, which leads to feelings of guilt and shame when you are having a "bad food day".
Instead of focusing on food and weight, focus on learning about yourself -, your emotions and what triggers overeating, and how to change from a diet mindset to a mindset that will support you in being compassionate to yourself.
In order to succeed in managing your weight, you need to learn a new way of thinking about food and yourself. The Mind over Body Weight Management Programme™ is based on Cognitive Behaviour Therapy (CBT) and Mindfulness Therapy and will provide you with the tools to achieve a healthy relationship with food and yourself.
PUT AN END TO YO-YO DIETING
Psychological tools & Nutritional guidelines to help you address unhealthy eating habits and your relationship with food.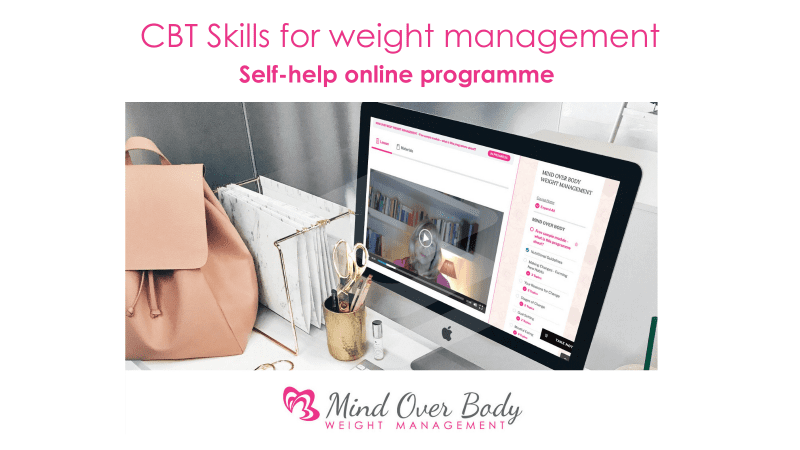 After you purchase the course you can go straight to the log in section on the website and start immediately.
Once you are logged in you just follow the modules and work your way through each module at your own pace.
Each module will guide you with video, worksheets and educational material, showing you how applying CBT will re-train your brain and help you create healthy habits.
Step by step easy to follow.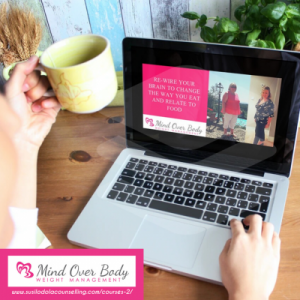 The best way of going through the self-directed course is to take your time. The material is broken into modules, and it is best to dedicate 1 week to each module. You will lose weight throughout the programme once you apply the nutritional guidelines and work on your mindset by following the videos and worksheets in each module.
As you complete each module, you continue to have access and can go back and revise as many times as you wish.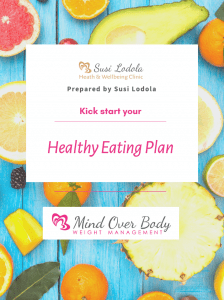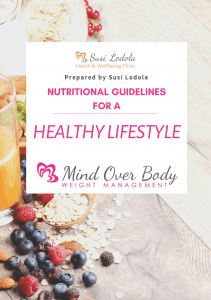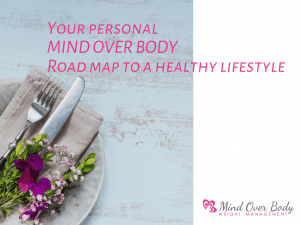 Cost: € 145
WHAT IS INCLUDED IN THE PROGRAMME?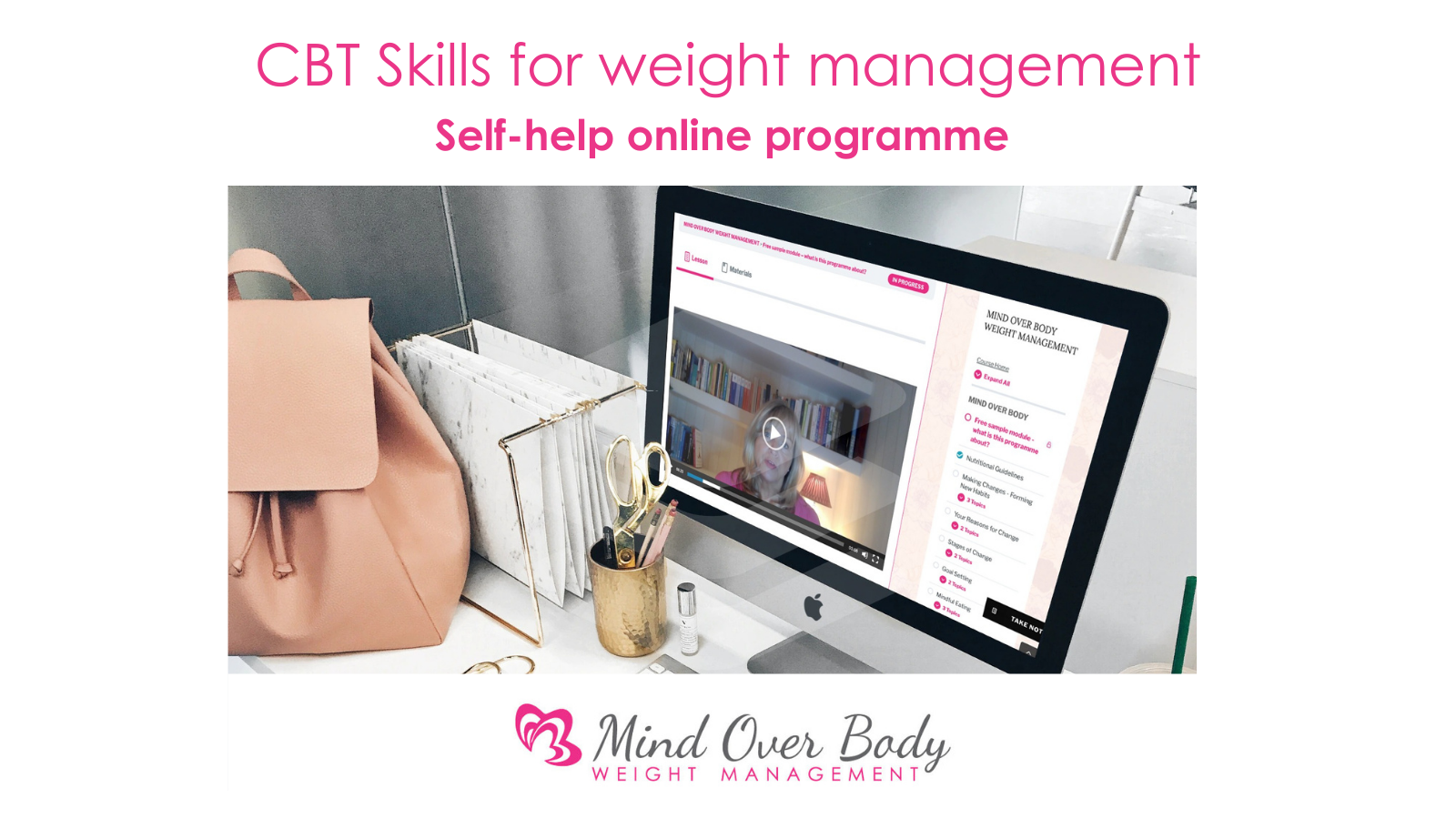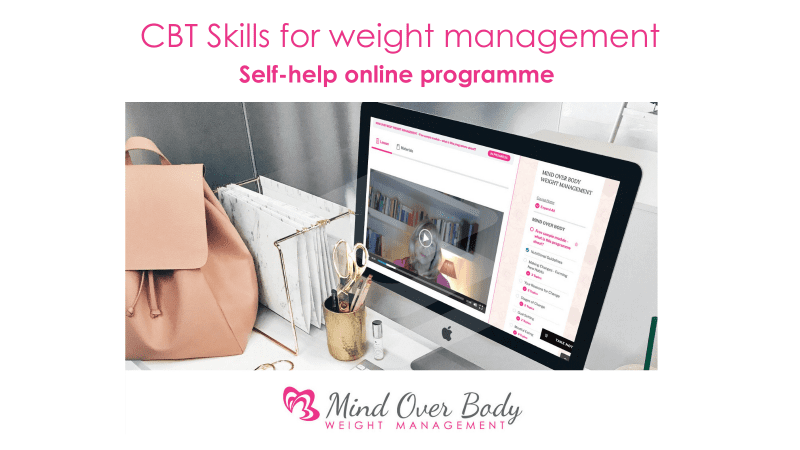 Videos
Each module includes a video covering a specific CBT skill.
All CBT skills/tools thought in the course are used all over the world in clinical settings and in weight loss research.
Applying CBT skills when making lifestyle changes has been proven to be more effective than diet and exercise alone in hundreds of studies, as those tools are designed to re-wire your mindset, which will change the way you relate to food.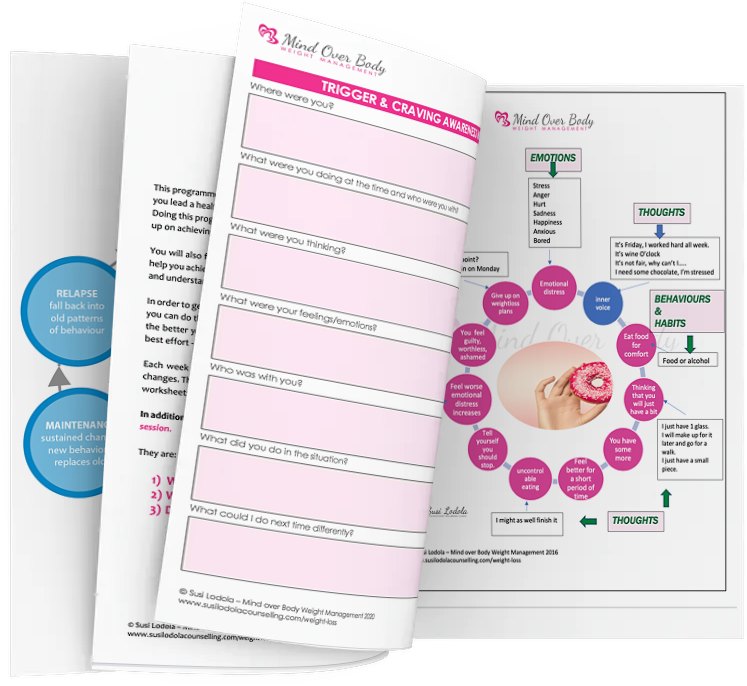 WORKBOOK & EDUCATIONAL MATERIAL
Each module comes with a video explaining a particular topic/psychological tool and worksheet.
The worksheet is designed to help you reflect on your own specific situation which in turn will help you make behaviour and cognitive changes.
The educational material is there for you to help you understand why it is so hard to lose weight and keep it off, and ways to overcome those obstacles.
In addition, you will learn about Cognitive Behaviour Therapy, unhelpful thought patterns and how to break them, and how to make lasting habit changes.
You can download all the material and use is as often as you like.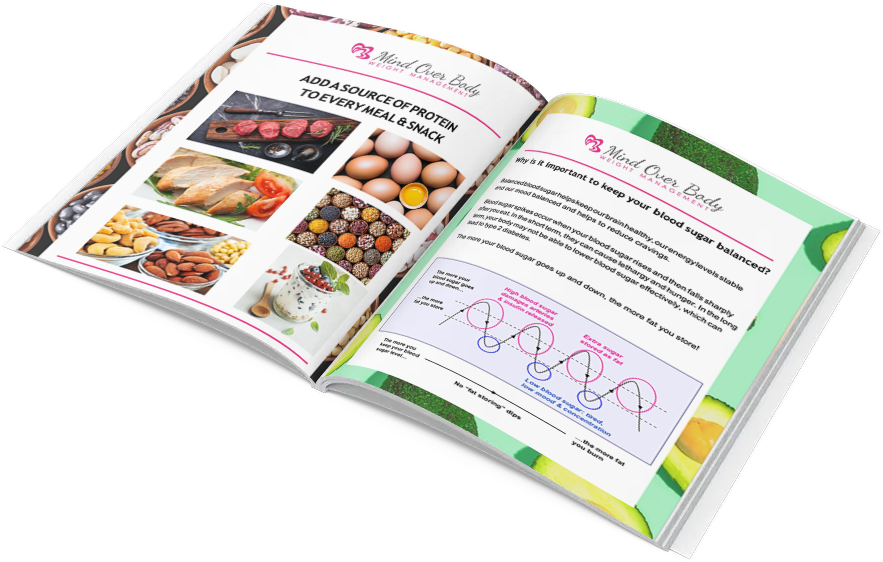 NUTRITIONAL GUIDELINES TO A HEALTHY LIFESTYLE
The guidelines are based on eating nutritionally balanced meals which have been put together with the consultation of nutritional therapists.
The key to weight loss and greater energy is to keep your blood sugar balanced.
The nutritional guidelines of the Mind over Body Weight Management programme are designed to help you keep cravings at bay and keep you full for longer.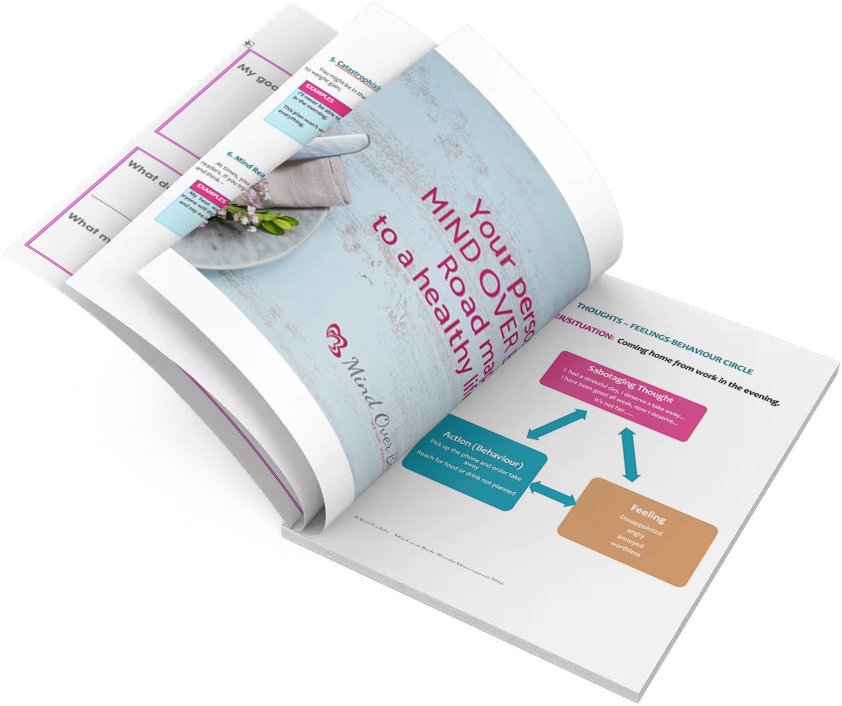 Your Personal Roadmap to a Healthy Lifestyle
Once you have completed all the modules you have the opportunity to revise and reflect on your journey over the past number of weeks.
After all, it's not just about losing weight, the important part is to keep the weight off.
Your personal roadmap will help you to summarise what has worked for you to help you lose weight, it will also help you to plan ahead for situations that might cause you to revert to old habits in the future and what you need to do should that happen.
At the end of the course, you will have re-wired your brain, but it is important to keep practicing all the great new habits you have created for long term results.
What this course will do for you
MEET THE FOUNDER, SUSI LODOLA
I understand that to lose weight and keep it off you need more than to "eat less & move more". I learned that through my own experience, as I went through most of my life trying out the latest diets and exercise regimes which promised to help me lose weight.
I counted calories, points and syns, I cut out whole food groups, detoxed and drank shakes. I did lose weight on most of those plans, but I found it difficult to sustain and very soon the weight came back on, and then some more on top of it.
The thing is, I knew exactly what I should eat and what I shouldn't it. Most of what I ate was healthy, home-cooked food. However, I was an emotional eater, and I found that is the case with most people who come to see me for weight management.
On the Mind over Body programme, you will learn the skill of weight loss, based on proven, cutting-edge psychology tools and techniques
What is Cognitive Behaviour Therapy (CBT)?
.
Weight loss is complex, and research tells us that eating healthy and exercising is not enough to successfully lose weight and keep it off. We have deep-rooted emotional associations with eating and these have a huge impact on how and what we eat.
Diet and weight loss programmes that focus only on food and exercise are missing a vital component – they do not look at getting your mindset right to keep you motivated and successful in the long term.
CBT provides you with a set of tools that will change the way you think and therefore the way you behave around food.  Changing behavior, in particular long-term, habitual patterns, takes practice and this programme will support you throughout to help you make those changes. The tools are for life and applying them consistently will enable you to maintain a healthy weight.
The Mind over Body Weight Management Programme™ in the media.
First off I would like to say how much I have enjoyed the classes, both the highs and the lows. I didn't think that I would have enjoyed them as much as I did. I found the content to be extremely informative. I would have always been of the philosophy the only way to lose weight is the old adage "you eat less and you move more" and while that does have some merit it has obviously never worked for me (I move more & forget the eat less bit ????).
Previously, I would struggle with dieting for a while and then give up "it's obviously not working", "what's the point". But now I have a new perspective on my challenges, it's not so much an uphill battle but more of a serpentine trek through the forest while I forage my new directions.
I think some of the most important things I have taken from the course are eating mindfully, never did that before just ate everything in front of me. I also love the idea of the "5 minutes" sometimes it works and I get distracted by whatever I'm doing and sometimes it doesn't.
The reasons why, setting goals and giving yourself credit are some completely new ways of looking at weight loss to me. I think I do look at the negative sides a lot and not the good things that I have done and will do, so this is something that I really want to work on..
I would well recommend the programme to anyone who may be looking for a different perspective to weight loss.
I would like to wish you all the best with your next course of classes and who knows you might see me back in the future (but I hope not, in the best sense????).
A million thanks again for all you help,
I knew that I was in danger of completely sabotaging everything I have worked for over the past few years, so it was time to kick myself back into shape again.
Understanding that the one thing that stands between me and success is actually me,
I found 8-week Mind over Body Weight Management programme very beneficial. At the start, I didn't think it will help me and I was very apprehensive. I have had negative experiences before from other programmes which has let me down and I didn't believe in myself that I can do it again. But I was willing to give it a try and I promised myself to be patient. To my surprise slowly I got used to eat more healthily every 3 hours. Instead of having sweets or cakes as my snacks, I replaced them with healthy snacks and slowly my cravings for sugar have faded away. Besides, i got used to having 3 healthy meals a day. I was delighted to know that I have managed to lose 6 kg in total as well. Eating mindfully has helped me to slow down, enjoy the food better, and make healthier choices. What mostly helped me this time was addressing the Mind, addressing the Emotional Eating and look deeper and do a bit of work (this was missing in the other programmes) .I am happy that with Susi's help I was able to tackle the most challenging area for me. So I am very grateful to her for this gift. Thank you, Susi.
Since starting the programme with Susi I can see how having been in other weight loss groups were just quick fixes. I would stick to a points system, lose weight but it wouldn't be long before I put it on again. I was learning nothing. With Susi I am learning to change my thoughts and attitude toward food. As I learn new habits and behaviors I lose weight and have a better relationship with food.
I needed help in changing my ways and understanding what I was eating and why? On week one I was very emotional about discussing my eating and just wasn't sure how the session was going to be. My fears and anxiety soon left me as I met Susi. Session one was so supportive and each session with Susi was so different, but yet it all led to the same outcome of how we would change our ways and set our life changing goals. Susi led each session with compassion and positiveness and at the end of each session I had so may new ideas and goals for the coming week. All the new habits and coping mechanisms I had learned on the program helped me to stay focused on my goal.
This course was unlike any other weight loss programme but was the most successful. It taught us to understand the psychology behind our weight loss & gave us a clear road map for continuing on this journey. A fantastic course I would highly recommend it..
I joined Susi's Mind over body – CBT for weight loss program last June. It turned out to be trasformative in the way I look at food and it encouraged me to take some important steps towards a healthier lifestyle. It's just so much more than a diet & exercise plan which never really works for me in the long run. I really enjoyed interacting with Susi. She established her presence in the Facebook weight loss group without being overwhelming and always showing understanding and kindness in every conversation. I found the program intense but excellent. There's a bit of journaling required which turned out to be super effective in stimulating a true understanding on the underlying triggers of my overeating and bingeing. I completed the 8 weeks program to find I have dropped few pounds, but most important, I feel empowered by the new tools I learned and a changed mindset to overcome future setbacks. I feel confident I can keep up the good work! Thanks a million Susi!
I highly recommend this course. It has been life-changing for me. I knew I needed something different after years of slimming classes. In the 8 weeks that I did the course, I have changed my relationship with food. I have so much more awareness and can't become unaware, so I feel like I have gotten to the root of my problem of overeating. The food plan was simple and the class was enjoyable, informative, and supportive.
I feel like I learned skills that I can apply to other areas of my life too. I lost a stone in weight during the course and am still losing weight and enjoying my food more. I am really grateful to Susi for putting together and delivering this course.
I have discovered that Susi's tagline 'lose weight for the last time' might actually be possible. I've tried to lose weight since I was a teenager but always put it back on. With Susi's programme I learned to change my thinking and my habits around food. My weight loss is slow but it feels different to any other experience I've had so now I believe I can keep it off. Each week's theme and materials matched what I needed very well and I feel like I have made real change. Susi practices what she preaches. She has a real understanding of what issues with weight feel like and communicates with empathy and kindness. This really helped me to engage with the programme and keep going.
What I'd like to say about your programme is that I found it very much a personal discovery of my ability to change my eating habits by thinking about and planning my day, not only my diet, but also my feelings about it as well.
Its very much a thought-provoking programme, and you deliver it in a very personal and intelligent way, helping me to rethink my own ability to change in very simple and effective ways.
I was curious to see how the whole process worked and how it would impact my life. It amazed me how the mind works and with the tools we received from Susi have helped in my way of thinking. I have continued to use these tools on a daily basis and it really has helped me to stay focused on my weight loss journey. Susi is such a lovely person and a great listener.
I've always struggled with my weight, I'd lose some for a while and then put it back on again and then some. In the last few years I have tried different weight loss programmes which worked, but only for the short term.
When we got engaged in June 2016 I said that I wanted to lose weight for the wedding, because of the continuous celebrations that followed the engagement I ended up putting on more weight. I tried several times in the 1st year of our engagement to lose weight but with so many plans being made for the wedding everything was a reason to celebrate, and my idea of celebrating is treating ourselves to dinner out or a takeaway.
A friend of Philips had previously done the programme and told him all about it as it had really helped them to lose weight. I was a little bit apprehensive about it as I felt this could be another short term solution to what was my long term problem. I obviously couldn't have been more wrong.
After my first session I knew that this wasn't like all the other weight loss programmes. Susi goes into detail on why you look at food the way you do, she talks about what triggers your eating habits, how you may feel mentally and physically after eating certain foods and educates you on how to make better decisions surrounding your diet and this was a huge help for me.
I would definitely recommend the programme to anyone looking to make a positive change in their lives in relation to how they look at and treat food. Without doing the programme I wouldn't have realised my own triggers which are feel good factors, I habe now learnt that I don't need food to reward myself.
I really enjoyed the Mind over Body Weight Loss program. It was very motivating and encouraging. Unfortunately during this program we suffered a family bereavement so I found it hard to remain focused but I still found the material invaluable. Susi is always there to respond to any of our concerns. I highly recommend this program.
I would highly recommend Susi's Mind over Body weight loss Programme. It is not a diet, it is about learning how to eat healthier and being conscious of your emotional eating. I am so happy I have followed this program, I have learned a lot and I know how to make healthy choices now. Susi is very supportive, helpful, always available, I felt I was always listened to and always connected with her. Thank you Susi!