Next 2-day workshop
Cognitive Behaviour Therapy & Motivational Interviewing for weight management
10-week CERTIFICATE COURSE
Cognitive Behaviour Therapy & Motivational Interviewing for weight management
Starting Monday 20th September,
weekly from 10 am to 1 pm, for 10 Mondays
In this popular workshop, you will learn interventions to help your clients make changes to their behaviour and their cognition around developing a healthy lifestyle.

In addition, you'll get the tools to help your clients overcome dysfunctional beliefs related to deprivation, and thoughts that sabotage their motivation and sense of self-efficacy.

You will also be able to apply Motivational Interviewing techniques to help your clients overcome ambivalence, help them stay motivated to make positive lifestyle changes.

This workshop will be delivered online. You can expect lots of interaction, demonstration of interventions, and sharing of experiences from participants.
Workshop outline
Neuroscience of behavioural change

Assessment of clients before treatment

The cognitive Model – Dysfunctional Cognitions

Practical application of MI/CBT – Role plays

How to work with emotional eating/triggers/cravings

Mindful eating and mindfulness application for weight loss

How to work with reluctant/ unmotivated clients

How to help your client increase their self-efficacy

Sourcing Intervention material

Goal setting for weight loss – behaviour goals

Helping your client distinguish between emotional and physical hunger

How to increase your clients self-efficacy

Helping your client understand why it is so hard to lose weight

Applying. Motivational Interviewing skills

Learn how change takes place

Interactive and hopefully some fun too
Benefits of this workshop
As more people are starting to realise that making lifestyle changes requires more than eating less and moving more, they are looking for help to stop self-sabotage, disordered eating and getting their minds into the right place. Helping clients to make lifestyle changes and manage their weight can be challenging, as many people lose motivation and give up before they reach their goals.
After completing the 2-day workshop you will be able to apply CBT tools immediately with your clients to help them stay on track and not only change their behaviours, but also their mindset.
You will also be more aware of the language to use to keep your clients motivated by applying Motivational Interviewing techniques.
The step-by-step approach of this workshop will guide you through each intervention, from the initial intake of a new client to helping your clients with maintenance.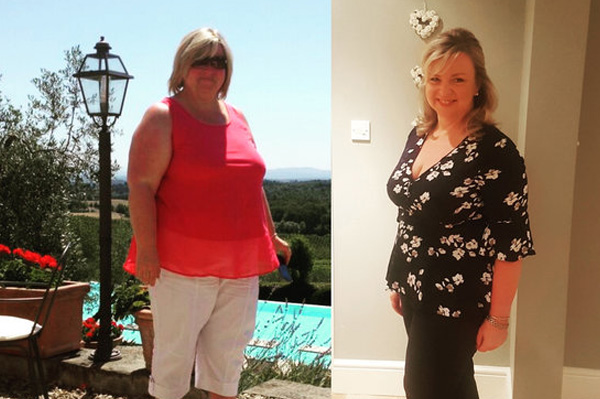 Meet Susi Lodola,  founder of the MIND OVER BODY WEIGHT MANAGEMENT PROGRAMME™
Susi Lodola is a fully accredited Psychotherapist with IACP in private practice. She has completed many years of study in psychology, psychotherapy, and holds a Masters in Cognitive Behaviour Therapy & Motivational Interviewing. Through her extensive studies combined with her own incredible weight loss and fitness journey, she has developed an interest in helping people achieve a healthy lifestyle and lose weight. This has led her to develop the MIND OVER BODY WEIGHT Management Programme.
Susi has also attended a 3-day workshop at the Beck Institute in Philadelphia, where she updated her skills in CBT for weight loss with the most eminent expert in the field, Dr. Judith Beck. The Beck Institute is the home of CBT and Dr. Aaron Beck was one of the founders of Cognitive Behaviour Therapy.
PROFESSIONAL CERTIFICATION TRAINING 
30 CPD hours approved advanced training. 10 week training starting Monday, 20th September, 2021. Find out more and book your place.
Testimonials from professionals who attended the CBT & MI workshops
Samantha Doyle – Psychotherapist
I attended Susi's two-day workshop on Weight Management using CBT, Motivational Interviewing, and Mindfulness Interventions.
I had a wonderful experience on this training course and Susi is a wonderful trainer and presenter.
I learned a lot about the reasons why traditional weight loss programmes have never worked long term,  and new techniques to overcome this.
I found that Susi was very helpful and put a lot of work into the content and delivery of this course. She gave practical examples and demonstrations of how to apply this in real life with clients and for myself.
Susi gave me a huge amount of information based on research and is very supportive and encouraging. I highly recommend this course to anyone including psychotherapists, counsellors, nutritionists, or anyone working with clients that are struggling with Weightloss.  This training course will equip you with the knowledge and interventions to help you and your clients to achieve weight loss successfully and maintain your results.
Thank you Susi for a very informative and practical training course.  I now feel confident in working with clients with weight loss for better successful and lasting outcomes.
Melissa Hanley – Psychotherapist
I have attended Susi's first two day IACP accredited workshop on applying Cognitive Behavioral Therapy and Motivational Interviewing with clients to support them in changing their lifestyle and to lose weight. Susi was a fantastic presenter and the content of the workshop was not only evidence based research but reflected on people's experiences also. I am eager to implement the skills and what I have learned from Susi in my clinical practice to help my clients gain insight into their relationship with food and overall well-being. Thank you susi for providing not only your knowledge in this area but for a really engaging and interesting workshop. I can highly recommend this to nutritionists, dieticians, nurses, counselors and psychotherapists to inform their practice. Thanks susi
Frances Walsh – Psychotherapist
I attended Susi's first 2-day IACP accredited workshop on applying CBT and MI in working with clients with issues around food/weight. Susi is a very engaging trainer, the materials she presented are well researched and evidence-based, and the workshop was interactive and informative. The training will be particularly helpful for psychotherapists or nutritional therapists in working with clients with emotional eating behaviours and in changing mindsets to decrease sabotaging behaviours. Thank you Susi
Barbara Edwards – Life Coach
I am delighted that I decided to attend Susi's workshop. I got so much from it and I can't wait to implement it through my coaching practice here in Donegal. Susi delivers in such a relaxed and informative way making the learning a thoroughly engaging and enjoyable process. Highly recommended. Thank you so much Susi
Aine Connaire – Psychotherapist
I just attended Susi's mind over body workshop for professionals and would highly recommend it to any psychotherapists or nutritionists who are interested in learning more about how to help their clients develop a healthy lifestyle and improve their relationship with themselves and their health. I learnt so much and gained loads of information and tools that I am looking forward to using with my clients in my own work as a psychotherapist. Thanks Susi!
Olivia Beck – Nutritionist
Susi is very knowledgeable about the role CBT plays in weight management. As a practitioner, she's given me practical tools that I can utilise in my business as a Nutritionist.